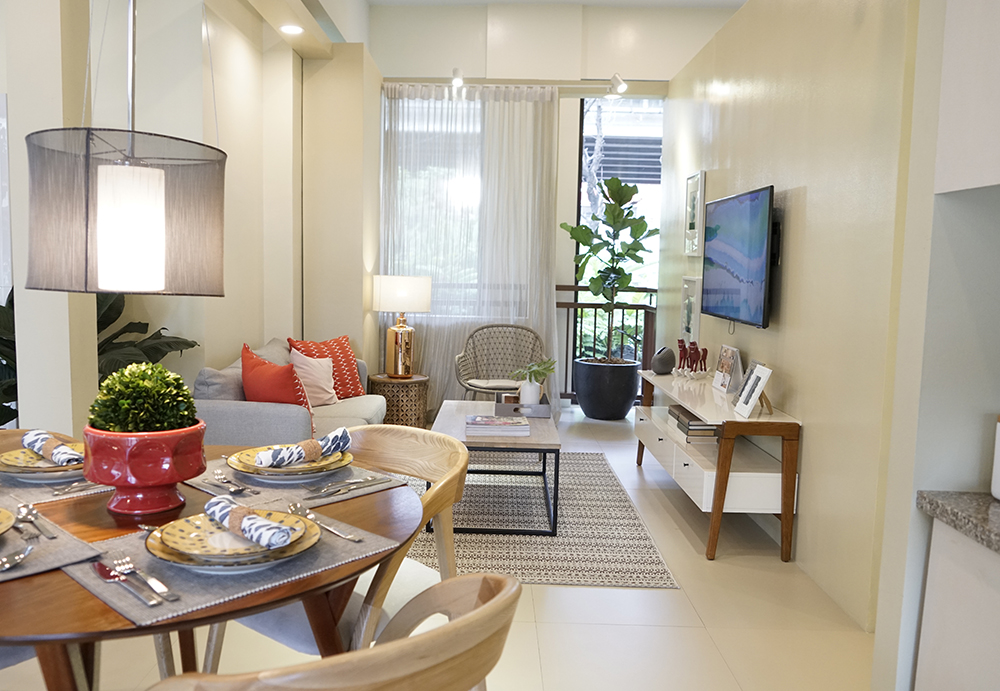 The Best Family Bonding Activities To Do In Muntinlupa
Named by the Philippine Chamber of Commerce and Industry as the Most Business-Friendly City in the Philippines, Muntinlupa has seen massive growth despite being one of the youngest cities in Metro Manila. In fact, as of 2019, the city has become home to 15,400 businesses, among them several tech companies located within the PEZA zone.
While it is a major center for commerce, Muntinlupa is also a prime residential spot, thanks to its proximity to key cities, not to mention Tagaytay, which is an hour's drive away. Needless to say, residents can enjoy a bevvy of family activities.
But despite limitations to movement brought about by the pandemic, a well-planned community can provide residents with all the creature comforts of urban living. In this article we list down five things to do in Muntinlupa that you and your family can enjoy without having to travel far from home!
Visit your community's green spaces
If your own neighborhood has its own garden, you can maximize these spaces for outdoor activities. Host a laidback picnic with homemade snacks and refreshments; invite the family for an outdoor game of badminton; or simply sit back and soak in the sunshine. 
A development like East Bay Residences is a great example of a community that has "more nature than structure." You can relax in one of several outdoor amenities like the great lawn, barbecue area, or gazebo, or bond with the family in the playground or tree court.
These simple activities underline the joys of communing with nature within your community, providing a refreshing break from all the time you may be spending indoors during quarantine periods–all without the need to travel far.
Enjoy a staycation..at home
Staycations usually conjure up images of over-the-weekend getaways in a nearby luxury hotel or bed and breakfast. Nowadays, with restrictions in place, this isn't always the most accessible or safest way to go on a brief break with family.
However, nothing can stop you from rethinking the staycation on your own terms.
You can certainly set the scene for a relaxing break within the comforts of  home. How to begin? Brainstorm for fun activities that everybody in your household will enjoy. 
A spa treatment is sure to put everyone in a relaxing mood. Play relaxing tunes, then provide spa treatments that you can easily recreate at home: an epsom salt-and essential oil foot bath; a rejuvenating facial with a sheet or clay mask of choice ; a pampering soak using your favorite, foamy bath bomb; or a fun DIY manicure and pedicure. 
If a Netflix marathon is more your thing, level up the viewing experience by inviting the entire family to dress up as their favorite movie or TV characters. In lieu of hotel room service, prepare a themed snack spread. Create a platter of hand-rolled Kimbap, Korean cheese corn, and bottles of Soju to accompany your favorite K-drama. Or put together a Bridgerton-inspired menu of decidedly English treats including finger sandwiches, scones and jam, and the requisite hot tea with a variety of flavors to choose from, like the ones you would usually find in a hotel minibar.
Wish to be taken back to summers in wine country? If you have an all-adult household, organize a wine and cheese tasting session at home. You can even order a curated graze box to accompany the festivities. 
Whether you choose to turn things up with a watch party or wind down with a spa or yoga session, a staycation at home gives you the flexibility to do as you wish!
Order in and relax at home
If dining out is not an option, you can always elevate your at-home family dinner–or lunch or brunch. Now that working from home and distance learning is the norm for several households, having to put together a full meal can sometimes feel understandably daunting.
Cut yourself some slack and order in or take out deliciously prepared meals from your favorite establishments or neighborhood's grocery. Then take a cue from your favorite dining destinations and set the scene in your dining room. Choose an apt playlist to accompany the meal. Turn down the lights to create a relaxing mood for an evening meal. And lastly, decorate with a vibrant table setting. You certainly don't need to wait for a special occasion to dine–and bond with family–with extra flair.
Enjoy the signature Rockwell Lifestyle at East Bay Residences
At a development like East Bay Residences, you and your family will always have ideas for what to do in Muntinlupa–and you need not travel far to enjoy yourselves.
Thanks to the condo amenities, you have easy access to various outdoor areas like a great lawn, barbecue area, and playground where you can relax and enjoy. On the other hand, the pool area, jogging path, and gym helps you stay physically fit.
East Bay Residences also features a retail row where you can do your groceries, run bank errands, or take out food and drinks.
Finally, the development features units with generous space for every family bonding activity. Cuts range from 35 square meters for a one-bedroom to 107 square meters for a three-bedroom. Choose a flexible space that fits your lifestyle best at The Fordham or The Larsen Tower.
Ready to find a well-appointed home in Muntinlupa where you can have quality time with the family? Contact us today to learn more.