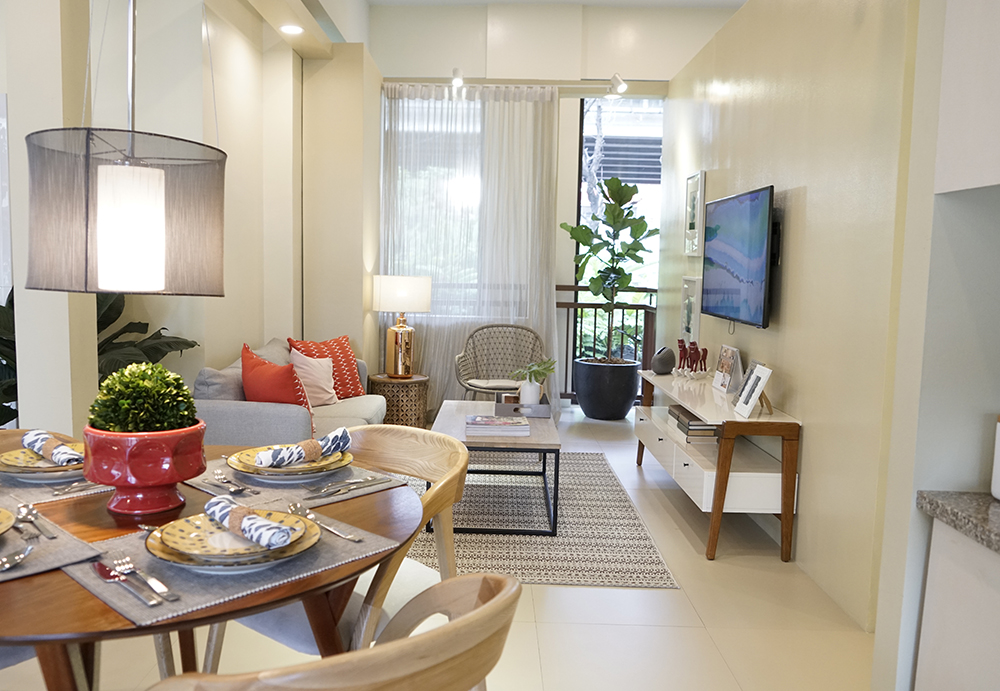 5 Work-From-Home Essentials for Better Productivity
The year 2020 marked a major shift in our ways of working. Certainly, work-from-home has brought with it a unique set of challenges as the lines between the personal and professional become more intertwined. 
However, more than a year into the pandemic, many valuable lessons have been gleaned. Now we have a better understanding of how to remain efficient, effective, and satisfied even while working from one's home office. 
In this article, we gathered these best practices and distilled them into five essentials that demonstrate how to be productive at home. 
Create workplace inclusivity with "Social Boxes"
Work teams are vital to fostering work collaboration but these can also be helpful in solving challenges encountered while working from home. And make no mistake, the challenges that remote employees face can be as unique as their respective experiences and home situations.
If you lead a team, you are likely to have a mix of working parents, single parents, and solo dwellers across generations. Not to mention, a vibrant mix of personalities. According to Canadian remote work advisory firm, Virtira, you can create "social boxes" that bring together employees in your company with similar situations. These "social boxes" provide a virtual space, a work room if you will, where employees can discuss and share insights with colleagues that share the same challenges.. 
When safe spaces that foster collaboration on a more personal level are created, you can help boost morale and camaraderie among your employees or colleagues. That in turn can boost happiness on the job and ultimately, productivity. 
And because every company is a unique mix of individuals, take time to talk to your team or you boss to discuss a work-from-home policy that accommodates everyone's needs.
Arrange for greater work flexibility 
A study conducted by Microsoft in collaboration with the Boston Consulting Group and the KRC Research Group found that working from home actually boosted productivity by 34%, a positive outcome of a work set-up that tends to be subjected to distractions.Think the construction noise of a neighborhood doing renovations or the house pet that won't stop pining for your attention during a Zoom meeting.
Fortunately, remote work can boost a sense of independence and work motivation, which is why flexibility is essential for results-based operations. After all, if you work remotely, non-office responsibilities will always be factored into your day, whether it's caring for children, running personal errands, doing housework, or taking the requisite work break to recharge.
Furthermore, with the announcement of the occasional quarantine period, and the stay-at-home orders that come with it, it is certainly in the interest of one's well-being to have time and literal space for oneself.
This can be as simple as taking breaks to step out of one's home. If your residence has outdoor amenities like a great lawn, clubhouse or a poolside, take advantage of these spaces for those work breaks. You can even use the change of the scenery to brainstorm for work projects.
Create clear boundaries with a separate work zone
How to be (truly) productive working from home?
Make sure to maintain a clear demarcation between personal and work zones by having a separate room for your home office. In this regard, choosing a property like a condominium unit with the flexibility to accommodate your various needs will be vital to long-term work-from-home productivity.
The next step is to focus on how you set up, organize, and maintain order in your home office.
First of all, set the stage with furniture designed to help you feel comfortable. Ergonomic office chairs now come in a variety of sleek designs. A rising desk is another essential to consider. These desks are effective in preventing the negative health effects associated with sitting down all day including high blood pressure and blood sugar, and an increased risk for heart disease.
And when it comes to hardware for your desktop, let ergonomic design inform your choices as well. 
Finally, good design cannot be stressed enough. Even with highly functional office items, creating a space that inspires your creativity and puts you in the proper work mindset does wonders for productivity. Incorporate decorative items to keep office supplies organized. Choose durable shelves to display books and work files. Regale your walls with art. 
When you step into your home office every morning, you can better transition into the "work zone" without sacrificing the personal touches that distinguish your space–and make it a joy to work in.
….And a separate relaxation zone
Don't forget that your home office is still located within the larger space that is your residence, so make sure to maintain that sense of home. While productivity is a key goal in one's professional life, care should be taken not to let that productivity escalate into toxic workaholism. This happens when we become critical of ourselves for "not doing anything" even when it's time to rest. The result will almost always lead to burnout.
Just as a clear work zone is best for productivity, a clear zone for relaxation can impact your well-being and happiness. This can be as easy as setting clear rules for not doing any office work in the bedroom or other spaces associated with rest,  recreation or socialization.
Another tip is to add nooks in your space that signal your brain to slow down and take it easy. Create a reading corner in your bedroom or living room by furnishing it with a comfy chair and a task light. If you have a balcony in your home, convert this into a small garden where you can tend to indoor plants. Love to create art or do DIY projects with your kids? Designate a well-lit space for painting or crafting. 
Have daily rituals
While flexibility is key for better work-from-home productivity, daily rituals are essential for well-being. 
Before the pandemic, common rituals included commuting to work or stopping by the coffee shop for your morning latte. These seemingly ordinary activities serve to provide structure and a sense of control over our lives, which in turn maintains the safety and security that human beings seek.
There is no reason such rituals should go away in a remote work set-up. It can be as simple as getting up at the same time everyday. Taking a daily walk or run in your neighborhood jogging path. Or even getting breakfast or a drink to go from your local grocery or convenience store. 
As our personal and professional needs and activities evolve with the shifting of the times, work-life balance becomes more important than ever. And so is a home that is flexible enough to change with you.
At East Bay Residences, whether you choose a 39-sqm one-bedroom or a 107-sqm three-bedroom unit, each unit type offers plenty of space to accommodate growing families, new passions, and shifting needs. 
And with a variety of amenities to enjoy, you can relax and recharge without needing to step out of the community. Shopping for essentials is also convenient, thanks to the retail row located within the development.
Find out more about currently available units by contacting Rockwell Primaries today.