Convenient living At East Bay Residences
By: Iris Gonzales
To live in a community which provides one the convenience of easy access to almost everything—from retail to leisure to recreation—and one which is in close proximity to the essential places such as airports and other key cities in Metro Manila, is one of the best decisions one can make.
It is a fact that Metro Manila has now become one of the busiest areas in the National Capital Region, with growing density of people and traffic congestion, which, these days, is slowly returning to its pre-pandemic volume.
It's becoming more difficult to find a community where residents can find that perfect balance of having easy access to life's essentials yet at the same time, enjoying the relaxed and breezy space that is tucked away from the madding crowd.
But Rockwell Primaries' East Bay Residences in the laid-back city of Muntinlupa offers just that. It is an ideal place for anyone who's looking to claim his or her first urban home that's close to the heart of the industrial landscape of Metro Manila.
East Bay Residences is easily accessible to multiple cities via various routes and highways and numerous options for transportations. All the new roads are heaven-sent including the Muntinlupa-Cavite Expressway (MCX). There's also the South Luzon Expressway, the newly-opened Skyway Stage 3 for those who need to travel back to the North, and the NAIA Expressway for those who need to reach the airport.
It is also just a short distance from some of the capital region's most dynamic financial and commercial hubs including Alabang, Makati, and even Bonifacio Global City.
Retail row
On top of the easy access, East Bay Residences becomes even more convenient and enjoyable because of its carefully curated retail row, which provides all the essentials in just a few steps.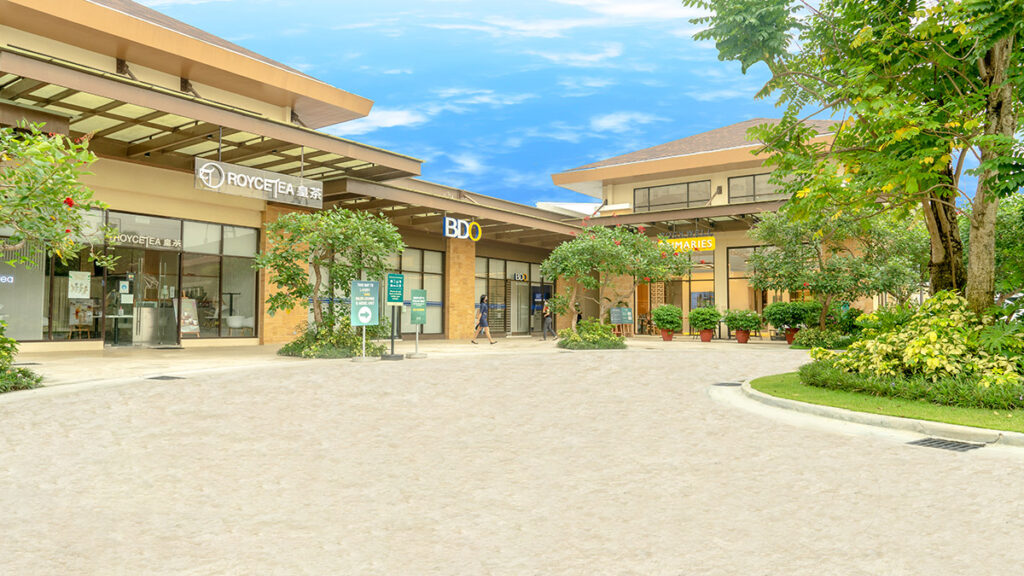 There's The Marketplace for all your quality market needs; BDO, one of the country's top banks; Lawson, a convenience store that provides imported and locally-made products alike; and Pan de Manila where you can easily get freshly-baked bread. Starbucks Coffee can give you your quick coffee fix while Suds Go makes doing the laundry fun and easy. There's also Prim and Pretty and RoyceTea.
What this Retail Row means is that residents don't have to travel far to run errands so they can easily focus on doing what they need to do.
Location
Located in KM21 East Service Road, Sucat, Muntinlupa City, East Bay Residences is also within minutes from other retail hubs and service centers.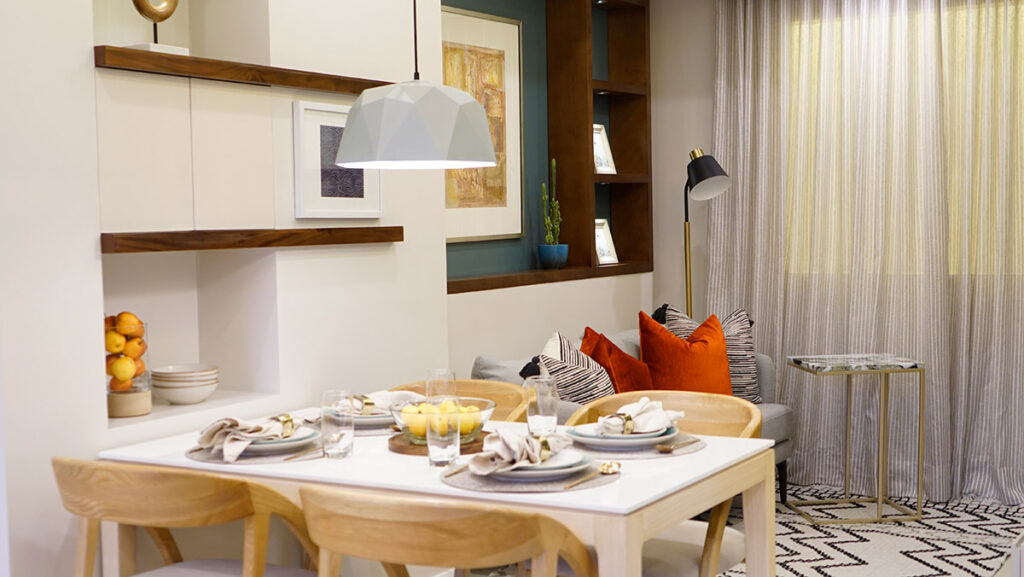 In it is The Larsen Tower, which is set to stand 20-stories high, following The Fordham Tower, Rockwell Primaries' first residential building in the property.
The 7.2-hectare tropical respite is sprawling with lush greenery and open space. Residents can choose from different units—from one-bedroom to three-bedroom condominiums, all equipped with a master floor plan and the essential features of a comfortable home.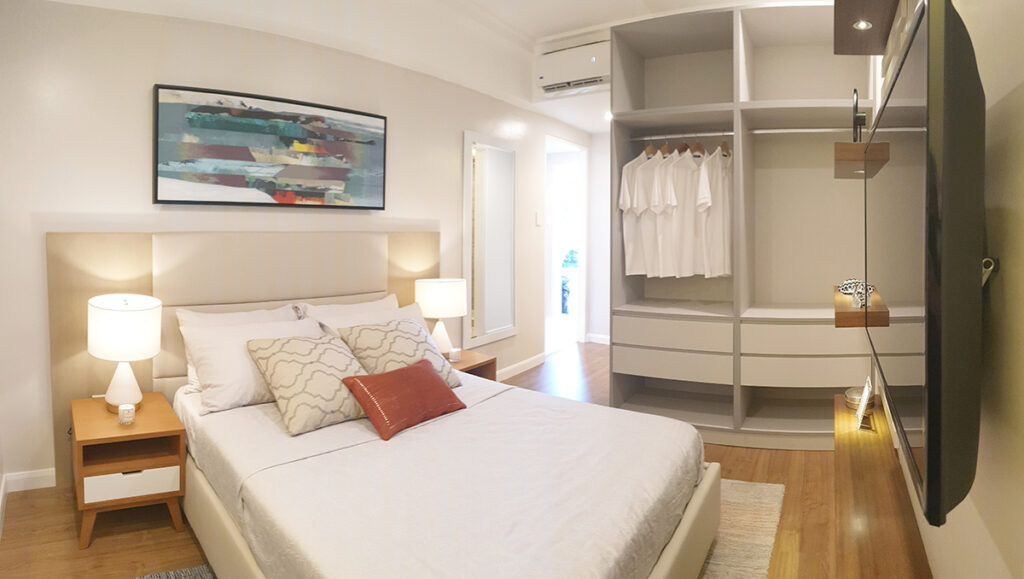 There's the one-bedroom unit for young and budding professionals, while couples can own the two-bedroom and two-bedroom prime. Families can enjoy living together in the three-bedroom unit where the space is enough for family members to share.
Amenities
Outside their units, residents can enjoy a wide array of amenities. They can sweat it out at the fitness gym and jogging path, which are perfect for exercise and other wellness activities. They can take a dip in the swimming pool to refresh one's body and soul. There are also gazebos where residents can create memories with their loved ones.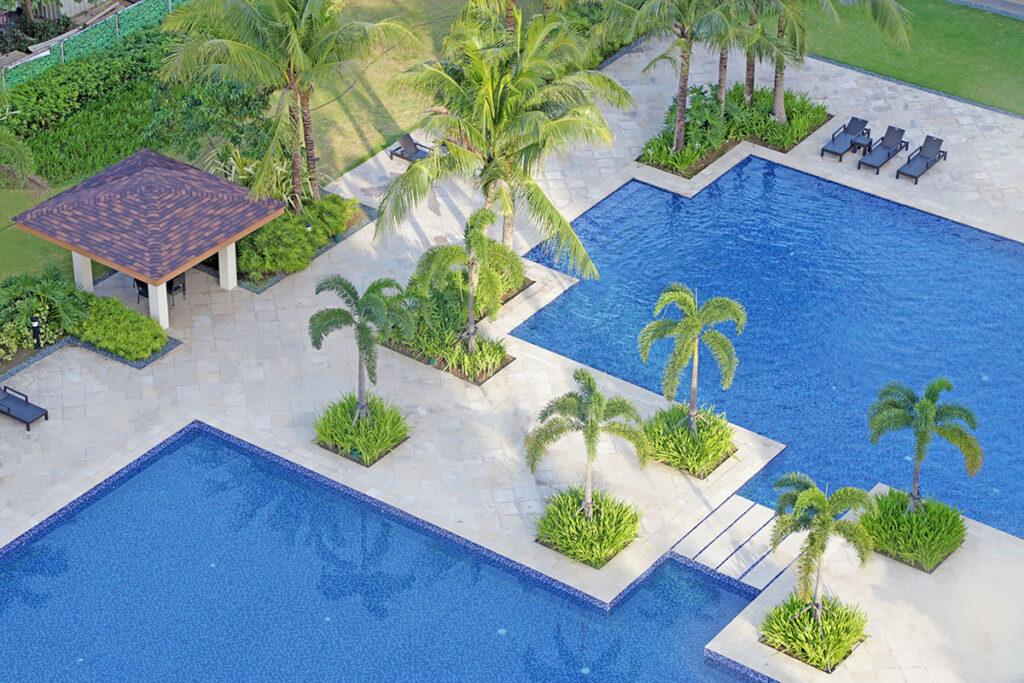 These are just some of the amenities available for the residents to use and enjoy while living in East Bay Residences.
Green city
Muntinlupa City not only provides convenience; it is also an ideal city for investment.
As a progressive and green city, it has been recognized for its local efforts to combat environmental degradation. For instance, Muntinlupa has managed to curb its carbon footprint by implementing measures such as the use of electric public utility vehicles and building green algae farms which will have long-term positive effects for the city.
Living in such a progressive and green environment is a factor in maintaining a healthy lifestyle.
Thus, in Muntinlupa, you won't have to worry about the damaging effects of pollution with the various environment-friendly initiatives being done by the local government and the community.
Add it all up and you'll see that there are more than enough reasons for living or investing in a property in East Bay Residences by Rockwell Primaries, here in the laid-back yet progressive city of Muntinlupa.
Source: https://propertyreport.ph/news-and-events/2021/10/22/23146/convenient-living-at-east-bay-residences/