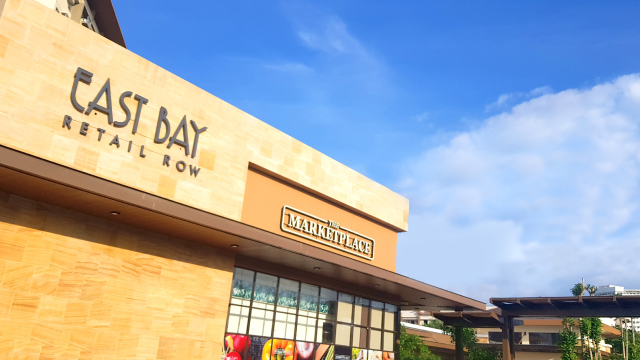 Self-sustaining Communities: Your Next Property Investment
When it comes to your next property investment, it helps to think about your present circumstances, as well as how you imagine your future living situation. Since the quarantine period was first implemented last year, many workplaces have adopted a work-from-home set-up, causing people to inevitably spend more time indoors.
Because of the extended WFH situation, more and more people are looking for safe spaces that are open and relaxed, so they can regularly get some fresh air and stretch their legs. Additionally, consumers are beginning to see the benefits of living a lifestyle rooted in balance, as they scout for properties away from the excess bustle of central business districts.
Real estate in townships and nearby communities by the fringes of CBDs are gaining popularity because of its proximity to essential establishments and conveniences, while allowing you to escape excessive commotion––after all, living in the heart of a CBD may put you in the center of all the action, but at the expense of peace and quiet.
If you desire a more well-rounded lifestyle that allows you to live life in balance amid WFH, then it's time to look into properties situated in calmer and greener communities. Many of these townships or self-sustaining communities are located in the south of Metro Manila such as Muntinlupa or Parañaque, offering more lush greenery while still staying close to the metro. 
How WFH has shaped living in the new normal
The remote working scheme has shifted our priorities when it comes to our living situations. While the old nine-to-five schedule might have made proximity to the workplace a priority in the past, distance becomes less of an issue when the work is primarily home-based. 
As people are spending more and more time indoors, they naturally want to be able to breathe, stretch their legs, and safely interact beyond the walls of their homes. As the lines between work and home become blurred, families and residents now prefer being situated in communities that allow them to live a more holistic lifestyle, where a quick jog, bike ride, or even just a breath of fresh air is just minutes away from their doorstep.
Many people are considering a calmer, greener community closer to urban conveniences
Under the WFH scheme, employees and professionals no longer have to brave the daily traffic on their commute to work. This gives them the liberty to move farther away from major metropolitan districts, and settle down in less busier parts of the metro with open, nature-filled environments. 
As people realize the need for healthier lifestyles, families are now on the lookout for green and peaceful communities that give them room to move, work out, explore, and live life to the fullest. Lush lawns, pocket gardens and planned outdoor spaces provide the landscape for residents to breathe and relax, and a secure environment for children to play and make memories. These areas provide them a respite from the urban bustle, while staying close to the comforts of the city. These include malls, banks, groceries, hospitals, and even schools.
A community that can accommodate all their needs
As people continue to work from home, there is a growing demand for emerging neighborhoods that offer a relaxed and laid-back atmosphere while maintaining conveniences at an arm's reach. These make self-sustaining communities an attractive prospect for families and professionals looking to make their property investment. 
Perhaps you're planning a family soon, or you want to leave properties for your children. A property that uplifts one's quality of life within a vibrant community is a worthwhile investment for you and your loved ones and helps secure their future. When deciding on your next property investment, choose premium-quality developments by reputable developers that offer great value for their properties, while providing comfort, security, and a lively neighborhood.
East Bay Residences offers a serene environment while keeping a diverse mix of retail establishments and services within reach. Its location along KM21 East Service Road in Sucat, Muntinlupa, allows families a respite from the metro's busy nature without venturing far from its comforts. Its strategic location lets you enjoy city conveniences nearby, while its curated Retail Row offers a mix of businesses that cater to diverse and varied lifestyle choices.
Working from home may just very well be the future of the workplace. Hence, now is a good time to plan ahead and invest in a property that can accommodate your lifestyle now and in the future. Work at home does not have to impact your family life––so it's time to invest in a space that allows you to balance work and play. With wide and open spaces, exclusive condo amenities, and lush outdoor areas, East Bay Residences in Sucat, Muntinlupa, gives you more room to breathe. A self-sustaining community surrounded by lush greenery, East Bay Residences is your new urban sanctuary.
With East Bay Residences, your dream space is now possible. Its newest addition, The Larsen Tower, keeps you close to business centers and city essentials while sprawling amenities and its own retail row allow you to enjoy a signature Rockwell lifestyle within reach.
 Get in touch with us at rockwellprimaries.com.ph to learn more about investing in East Bay Residences today.