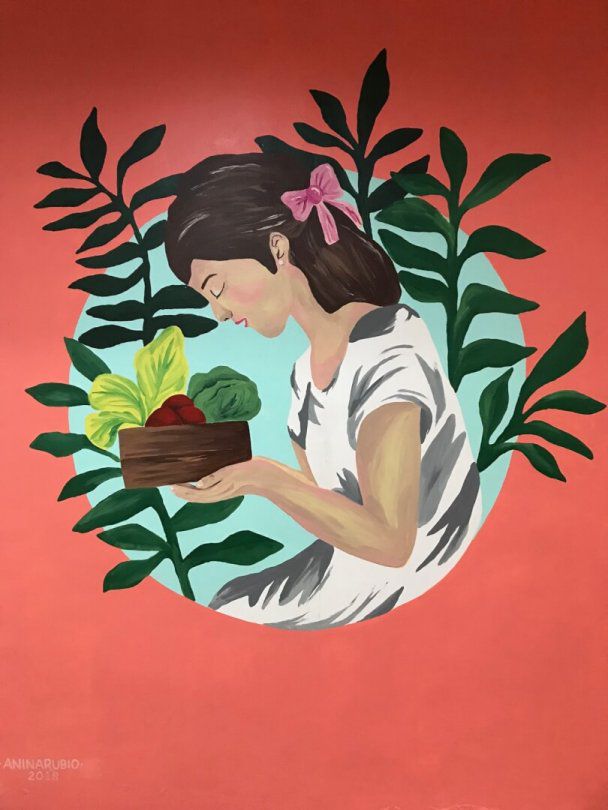 Anina Rubio: A New Space For Creativity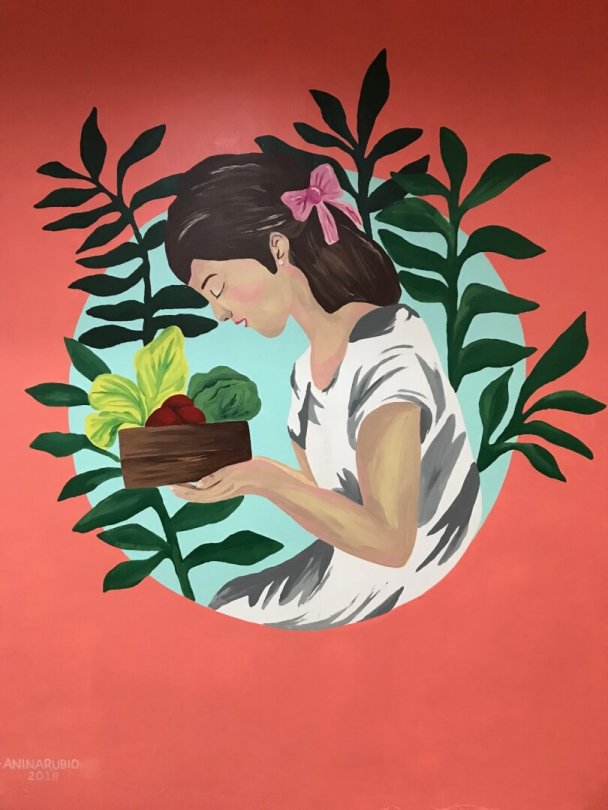 Artist Anina Rubio had been working in a corporate office for a big telecom company for a little over three years, when she finally felt the need to seek new opportunities. She was looking for a renewed sense of purpose and passion, which she did find after picking up the paint brush and falling in love with the smooth, relaxing strokes of calligraphy.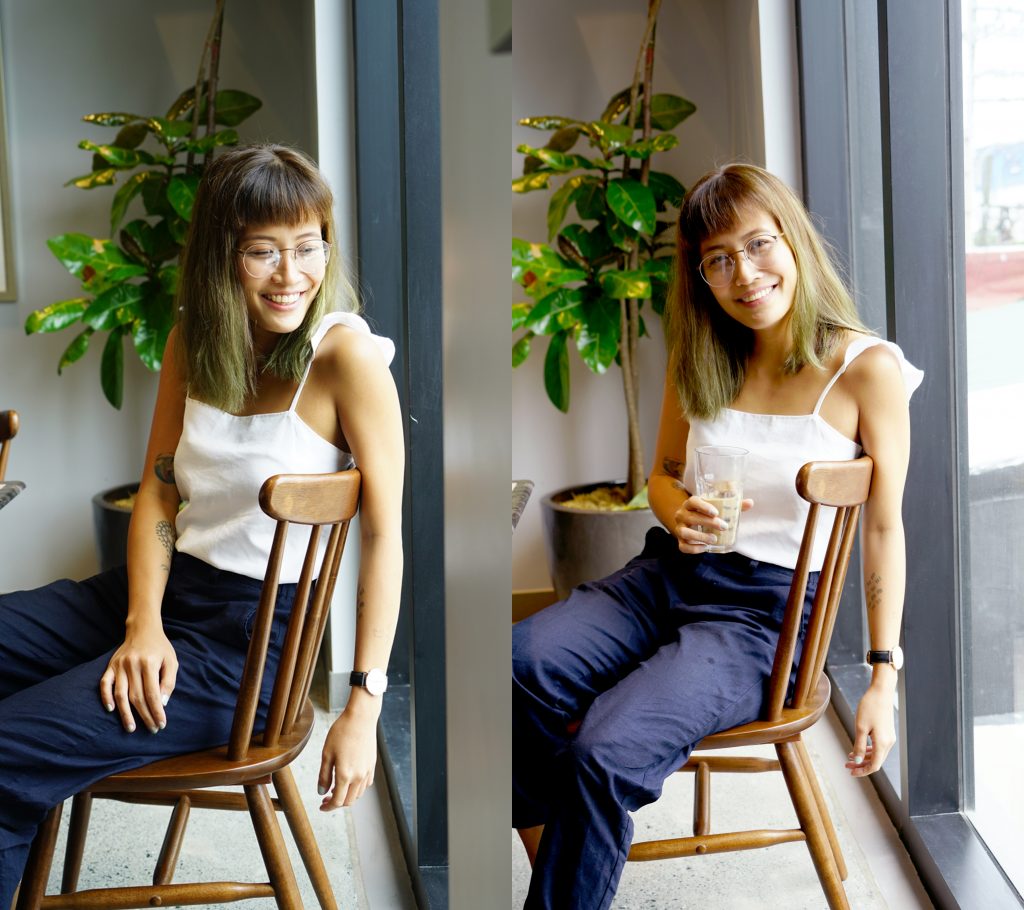 "My art is not only expressive, it's also a form of healing for me," she begins. "On some days, when I get frustrated, instead of lashing out that negative energy, I paint. Might as well convert that negativity into something beautiful, right?" she says in her blog. And this is what she's been doing over the years; channeling all of her thoughts and emotions and transforming them into something beautiful that all can appreciate.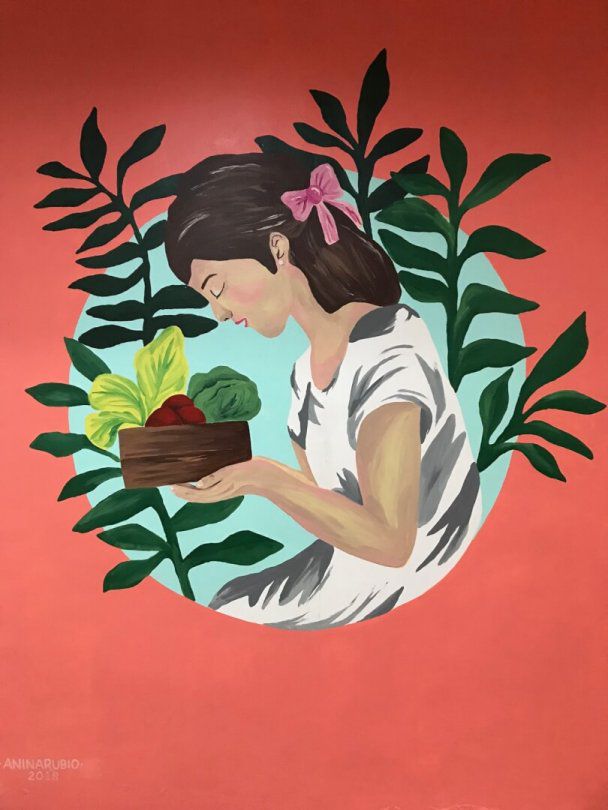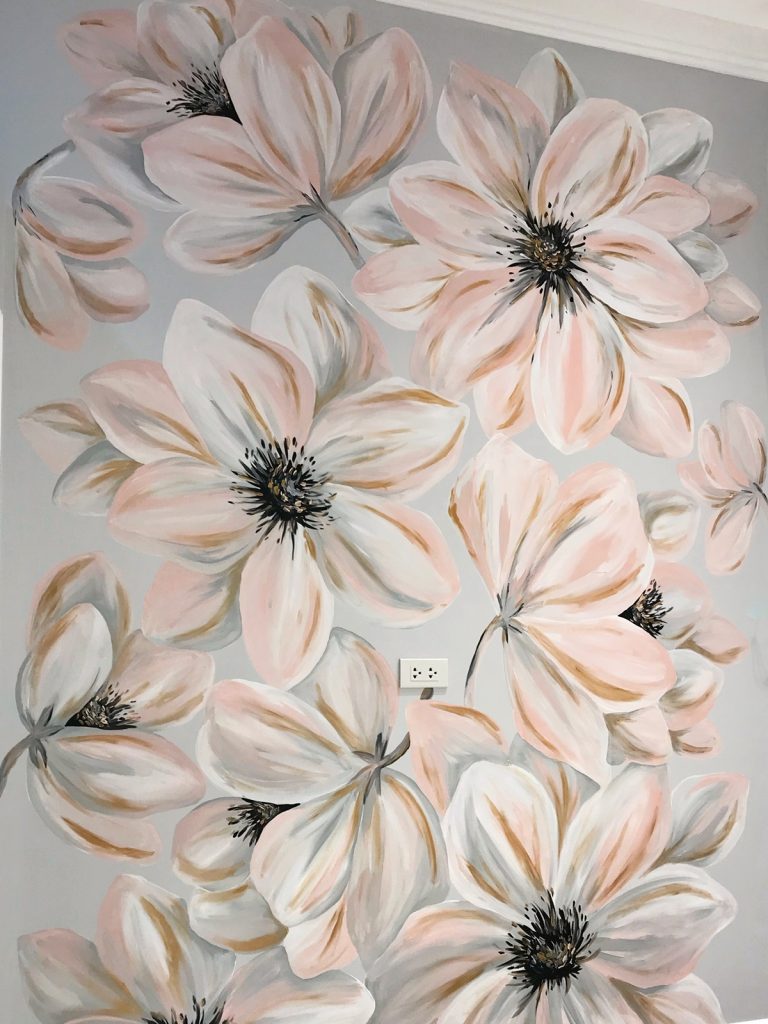 From simply doing "art" as a hobby, the 32-year-old former engineer has now embraced it as a calling and has allowed her passion to grow. From calligraphy, her art has evolved to watercolor, acrylics, mural painting and now even installation art. Her imagery—a wonderful and whimsical mix of botanicals, letters and prints—is romantic and nostalgic, but it always aims to send a message. "With my current projects, I'm trying to raise awareness and encourage people to take a more active role in protecting and taking care of the environment. My work, in that sense, is very personal and serves a purpose, too," she says.
As an artist who works in solitude for hours on end, she has very specific needs when it comes to her creative space and process. "For me as an artist, though I love the thrill of new adventures, and though I'm sometimes drawn to uproot and move, I think it's very important to have your own space. I think everyone can relate to the fact that at the end of the day, you just want a place you can call your own."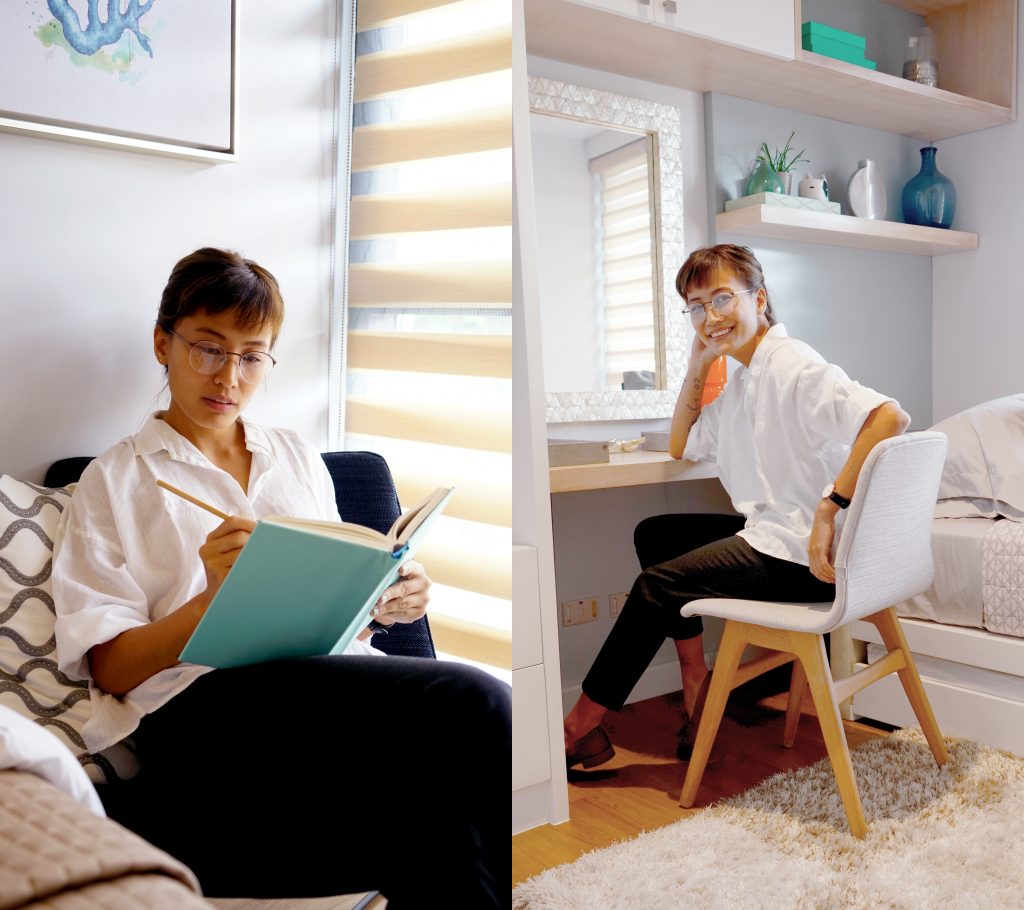 Anina's home has always been the bustling neighborhood that is Kapitolyo. With the dynamic food choices and strategic location, it's easy to see why the vibrant area suits the free-spirited artist's lifestyle. Even her new home, The Vantage by Rockwell Primaries, is found within the cozy community.
Not only does The Vantage offer a sense of familiarity and community, it also offers her stability and the creative space to grow as an artist. "I love the neighborhood, it really feels like home. I can go around my bike freely – to the mall, grocery store, restos," she adds. "On the other hand, when it comes to my unit, I appreciate how the layout is very generous and there's a balcony where I can view the sunrise. I'm looking forward to seeing that every day."
While situated in the homey neighborhood of Kapitolyo, The Vantage delivers the signature Rockwell lifestyle, one that promises security, exclusivity and elevated city living. In addition to the beautiful views of the sunset and the city (which you can also admire from the development's Sky Deck), The Vantage also boasts several amenities that help you to achieve work-life balance in the bustling city.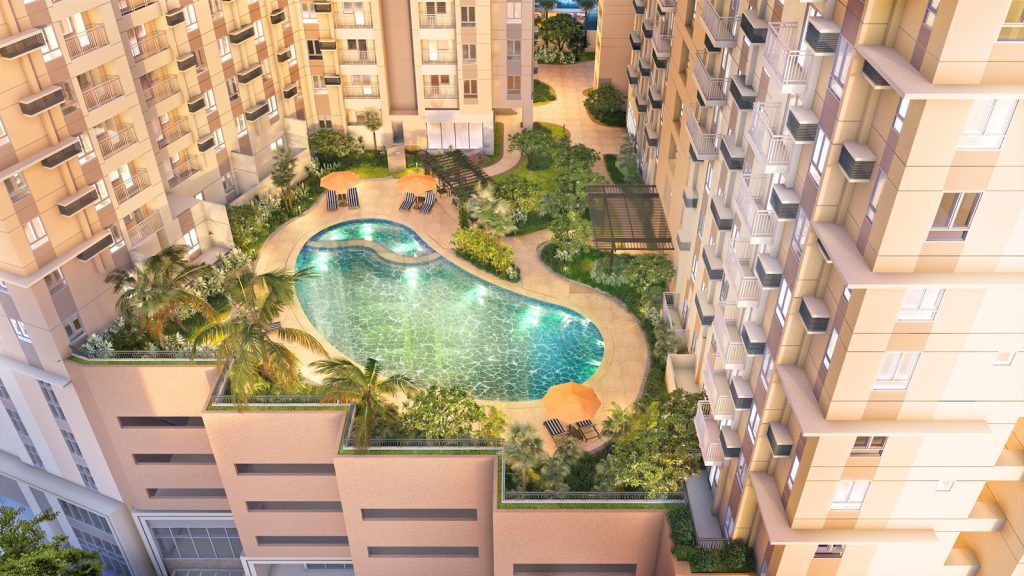 For families, there's an expansive kid's play area, a swimming pool and fitness gym for those who want to get into a healthier lifestyle, and function rooms and meeting rooms for gatherings. For professionals, entrepreneurs, homemakers or even artists like Anina, The Vantage becomes the ideal home.
"Even if I am carefree, owning something very tangible is a sign of maturity and adulting," laughs Anina. "For me, whether or not I'm going to live here in the long run—there are so many things that can happen in three years—I think The Vantage is perfect for me in this specific phase of my life. Plus, it's an incredibly good investment."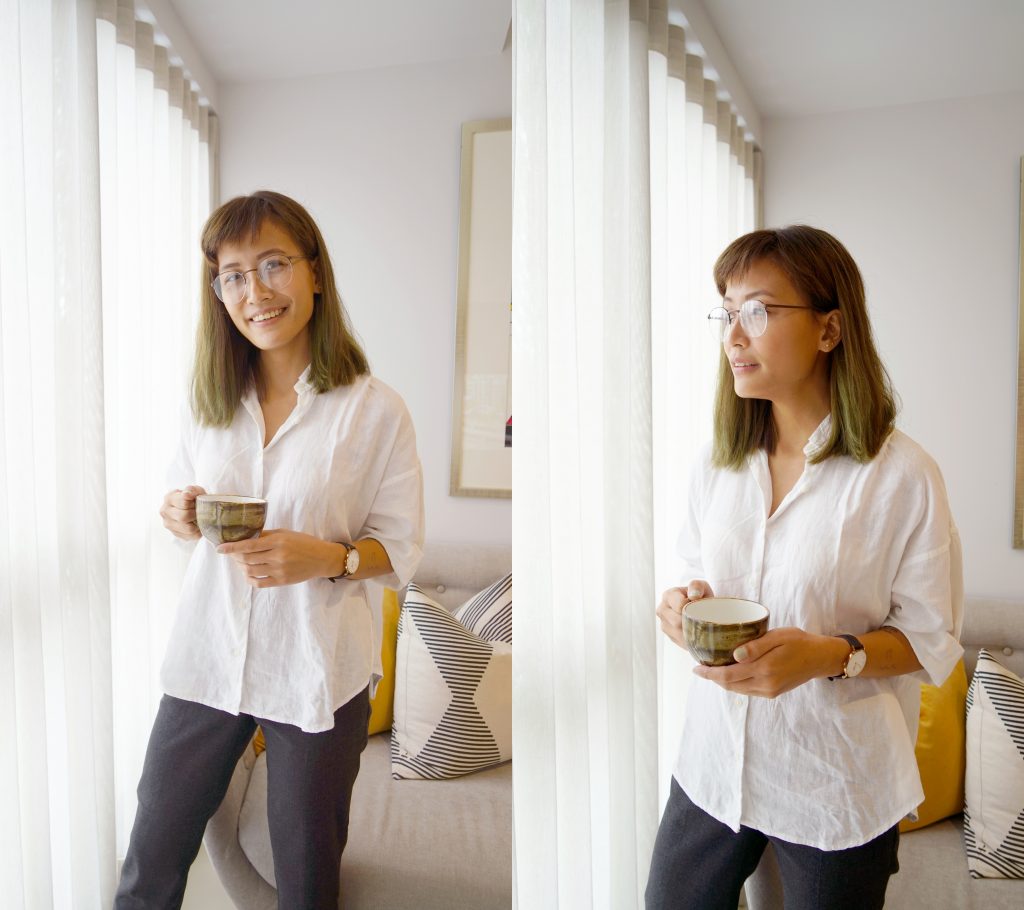 Whether it's to be a space for her work, a place that she can come home to, or a property for lease in the coming years, The Vantage gives Anina Rubio the flexibility and freedom to live the life—and future—she chooses.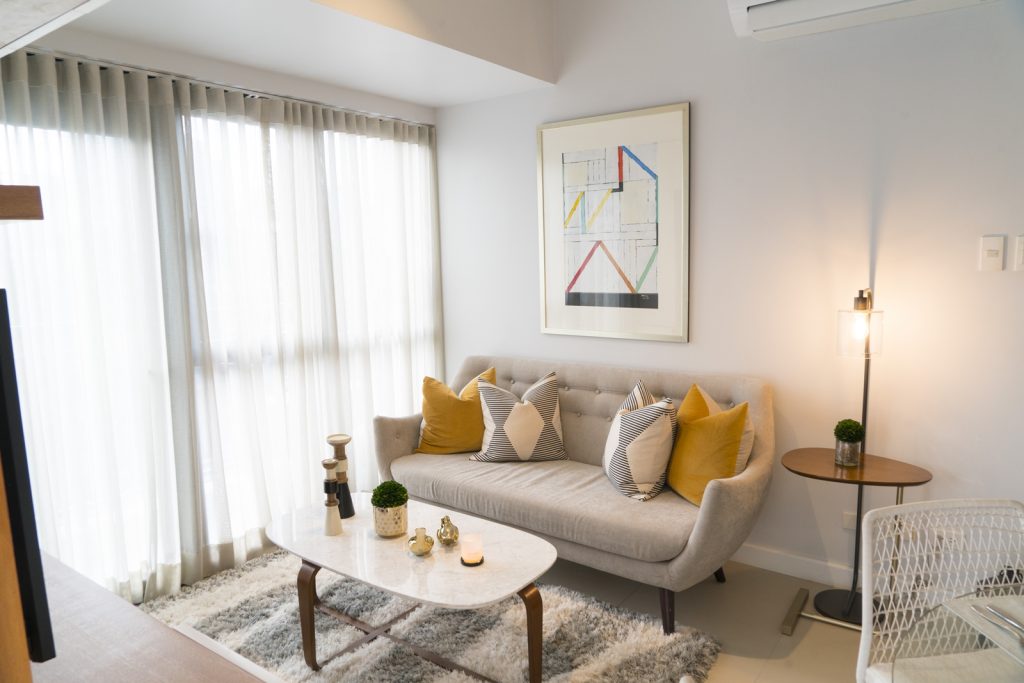 To check out Anina Rubio's works, visit www.aninarubio.com
Source: https://metro.style/living/home/3356/anina-rubio-a-new-space-for-creativity