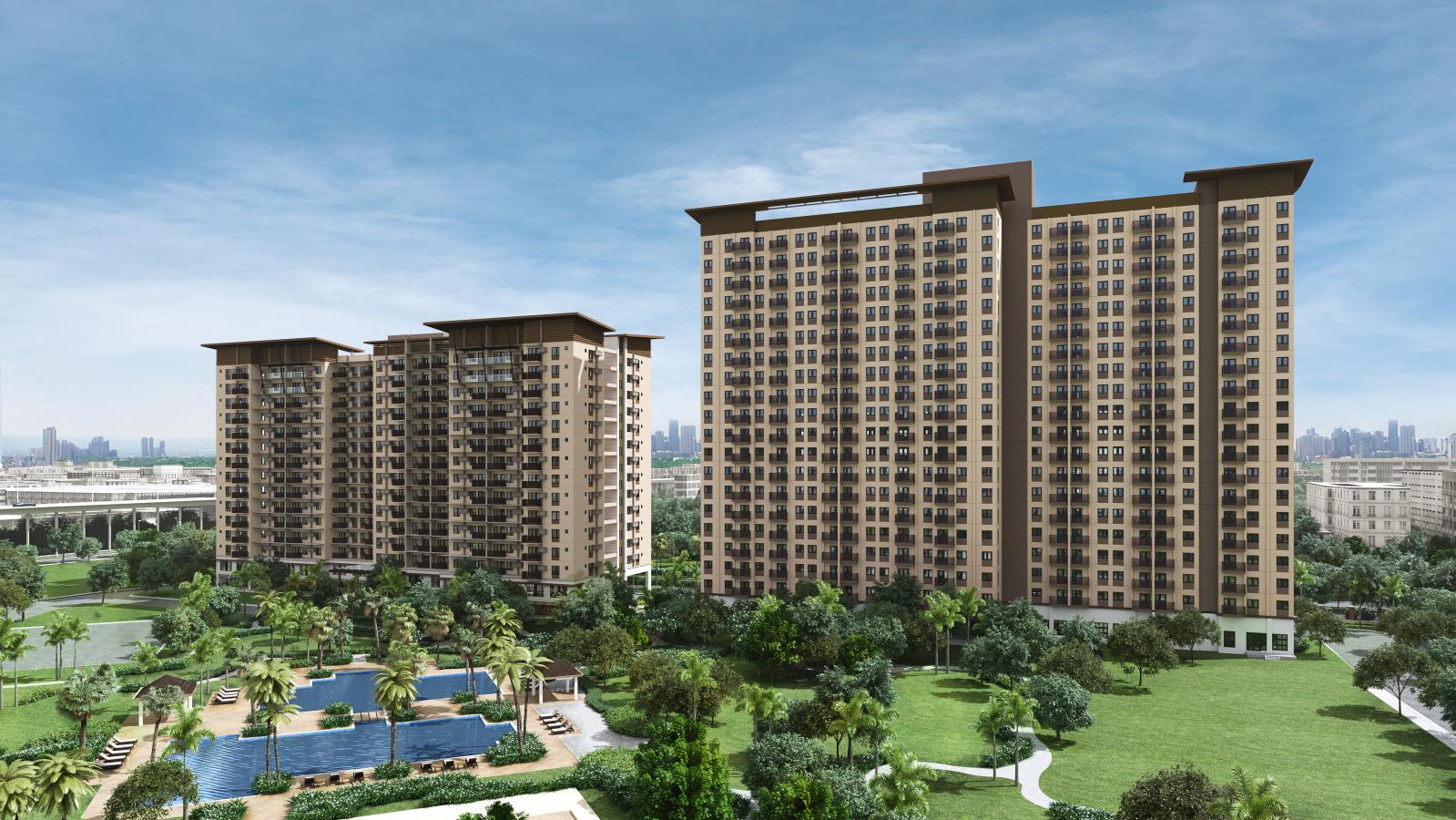 Rockwell Primaries' The Larsen Tower, the latest choice investment in Muntinlupa
A dynamic suburban community in the south brings you an ideal sanctuary amid these times.
Located in Sucat, Muntinlupa is the 7.2-ha East Bay Residences, which serves as your gateway to a lifestyle that impeccably addresses both your yearning for a relaxing escape from the frenzied pace of city living and your need to remain close to business districts, next level conveniences and major thoroughfares owing to the community's strategic location.
This proposition has become all the more crucial today as the pandemic has blurred the lines between work and personal lives, compelling many to reconsider and invest in homes and communities that will allow them to thrive well amid and beyond the pandemic.
It is indeed the most opportune time to look at your options and invest in real estate. Beyond finding a home well suited to your needs in the new normal, real estate proves to be a tangible, stable investment whose value will appreciate over the long term.
Strategic Location
While today's times have prompted many to focus on creating a mindful, relaxing refuge, it also highlighted anew the importance of a strategic location—of one's proximity to essential shops and services, key institutions and establishments, major thoroughfares and transport hubs. Much consideration is now given to how the community can serve the lifestyles of its residents.
Such is the thought that has gone into Rockwell Primaries' East Bay Residences, made more accessible via the East Service Road, which directs you to major thoroughfares like South Luzon Expressway (SLEx) and Skyway, and on to the different parts of the metro. Alabang is just 6 km away, while the business districts of Makati and Taguig City are just around 10 to 14 km away. Not too far is the Naia, which is about 11 km away from the East Bay Residences.
Other key thoroughfares like C-6 will offer easy access to Taguig and Pasig, while the Muntinlupa-Cavite Expressway and the Cavite-Laguna Expressway will bring you closer to the provinces of Calabarzon Region.
Just right outside this dynamic community is an array of nearby commercial centers and lifestyle malls in Alabang; offices and business districts like Madrigal Business Park; prestigious schools such as PAREF Southridge, PAREF Woodrose, De La Salle Zobel, San Beda College Alabang; leisure hubs; posh villages; churches; and hospitals.
No doubt that its highly strategic location alone already brings a much sought premium to this bustling community in the south.
Vibrant enclave
Beyond a promising location, East Bay Residences more importantly ensures that it is conducive and well suited to meet your demands for security, comfort, convenience and well-being—truly the kind of residence that everyone needs in these times, and one that will prove to be well worth your investment.
In itself, East Bay Residences is a vibrant, self-contained community that brings that distinct Rockwell lifestyle to this part of the metro. It offers a suburban, laidback feel in an exclusive community through its own retail hub and an expanse of well-thought-out amenities meant to create balance and provide holistic wellness for residents.
Easily, you can revel in the lush landscapes, sprawling gardens and fresh air that the community has to offer, as 60 percent of the entire area had been allocated for open spaces. Enjoy such spaces, fast becoming a scarcity in a dense city, as you walk to the retail row and service centers which include The Marketplace, Starbucks Coffee, Suds Go, RoyceTea, Pan de Manila and BDO.
Exclusive, thoughtfully selected amenities will complete your Rockwell experience as East Bay Residences allows you to indulge in a serene lifestyle while spending quality time with the family—with its swimming and lap pools, the Great Lawn, a fitness gym, a barbecue area, function room, gazebo, clubhouse, tree court and more.
With more nature than structure, East Bay Residences truly offers a well-deserved respite in a progressive city.
Investing in a new home
East Bay Residences fortunately makes it easy for you to invest in a new home and a curated lifestyle today.
The Larsen Tower, the newest 20-story residential enclave to rise within this community, serves as a great addition to The Fordham Tower given its well appointed units that cater to a variety of lifestyles—from its one-bedroom unit to its three-bedroom suite.
Whether you're a homebuyer who will get to revel in living spaces that address your needs in this era or an investor looking to generate lucrative returns, The Larsen Tower will be a sound addition to your investment portfolio.
East Bay Residences, with The Larsen Tower and the Fordham Tower, gives you even more reasons to set your roots in this part of the metro.
And amid the ever changing lifestyles of today, it's about time you invest in that dream space you deserve at The Larsen Tower.
Reference