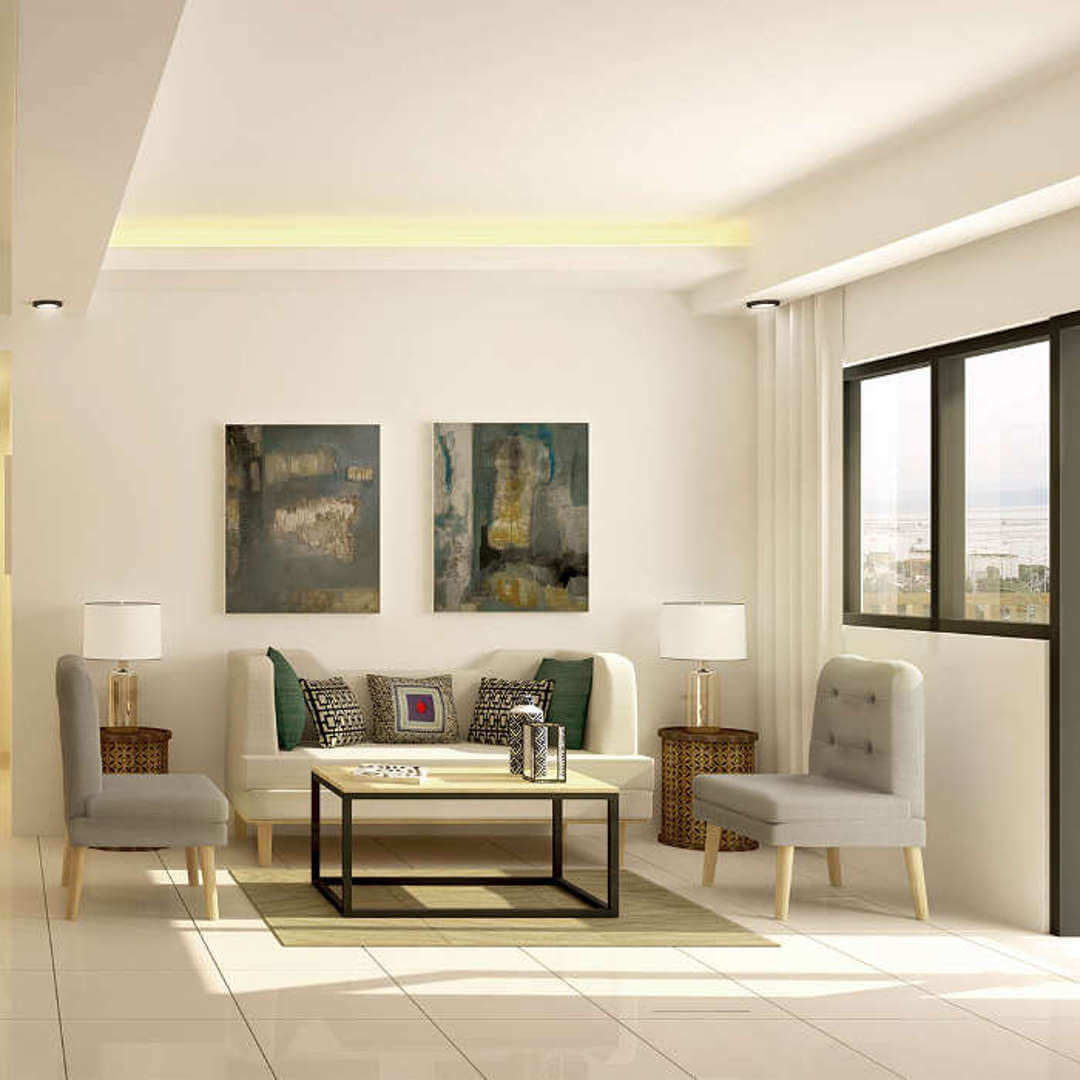 Promising Blueprint
As if it were designed by nature A cursory look at the latest development of Rockwell Primaries in the southern part of the metro shows a promising blueprint for what will soon be an even more bustling community that will thrive in a wide, generous expanse of green and an exclusive, safe and gated mid-density environment, replete with design innovations that will bring the feel of the outdoors inside your building, as well as comprehensive on-ground amenities.
East Bay Residences is indeed well poised to be your much sought sanctuary in the south that can afford you that laidback, suburban feel while allowing you to still enjoy the comforts of modern conveniences. Add to that the company's unique trademark of groundbreaking design, topnotch standards, and of course, the signature Rockwell lifestyle.
Rockwell Primaries, a subsidiary of the Lopez-led Rockwell Land Corp., aptly summates it into five main reasons how and why East Bay Residences should be at the top of your list as you scout for your next dream home.
For families who value Southern living
At least in this part of the metro, there remains enough room to allow one to bask in sprawling open spaces where families, friends and neighbors can converge to spend some quality time to bond, nurture relationships, and foster stronger community ties. What further takes it a notch higher is the fact that East Bay Residences boasts of 60 percent open spaces and greenery, replete with expansive on-ground amenities that will cater to the social, lifestyle and wellness needs of the residents. Among its amenities include pools, a gazebo, pavilions, the Great Lawn, a barbecue area, a playground, multipurpose courts and a jogging path.
2. Strategic location
One can never stress enough how important it is for a development to be in a strategic location. And in this case, East Bay Residences, located along East Service Road in Muntinlupa, may be offering the best of both worlds for its residents—key to a holistic, well balanced lifestyle.
For one, its distance from the bustling central business districts (CBDs) allows East Bay Residences to offer an alternative sanctuary, a breather for those who have grown weary of the metropolis turmoil. However, that distance is comfortable enough as these remain accessible for residents via major thoroughfares and soon-to-be completed infrastructure projects.
Scores of other establishments, villages, institutions, schools and universities, malls, entertainment complexes and churches are also nearby, some being a mere three to five minutes away.
3. Exclusive community
Similar to other Rockwell developments, East Bay Residences offers a secure and gated mid-density environment thus providing residents a sense of exclusivity. This pedestrianfriendly community also proves to be a safe haven that is highly conducive to raising families.
It pays of course, that East Bay Residences is backed by a reliable estate management that is Rockwell Property Management Corp. (RPMC)—a team that was primarily established to manage identified common areas outside the respective buildings to be shared with current and future towers of the development.
The team is responsible for the security outside of each building including the main gate, the open parking slots outside the building footprint, water supply of the towers, and waste disposal. It is also tasked to maintain the landscape of common areas outside of each towers, driveways and access roads, and the clubhouse and other amenities.
RPMC was also appointed as the building manager to manage the existing towers, including maintenance of common areas, landscaping, parking slots, and security within the building.
4. Retail Row
It pays to have a one-stop hub for "things to do" outside one's home.
The proposed Retail Row, which will be outside the private residential development of East Bay Residences, will only add to the convenience of the residents. It will soon house a convenience store, a supermarket, a bank, other service-oriented establishments, and a number of new and exciting dining options.
5. Fordham Tower Rockwell
Primaries' first residential tower within the East Bay Residences offers an innovative design as well as comfortable unit space layouts for families and individuals.
The 15-storey Fordham Tower, which sports a modern tropical feel, features a garden atrium, skylight at the roof deck, private bridge-ways and floating corridors that allow for passive cooling and natural ventilation throughout the building, thus bringing "the feel of the outdoors indoor." Available units include a prime and junior two-bedroom, a three-bedroom, and garden bi-level.