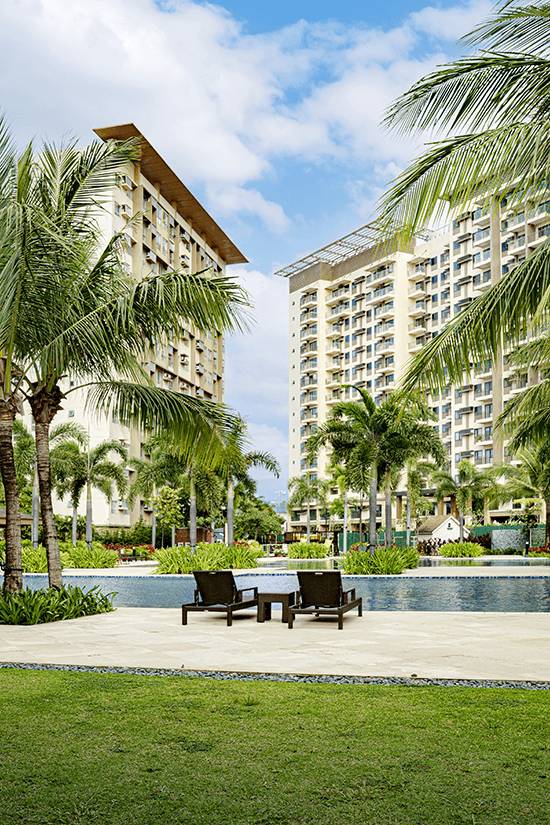 Coming home to East Bay Residences, your nearby city address amid nature
Written by: Ching M. Alano
There are three things that matter in property: Location, location, location! This oft-quoted, triple-word saying remains true to this day.
Buying a home? There is no question that accessibility and proximity/connectivity are important factors to consider, now more than ever, to keep up with the fast-paced world we live in. All this will determine your lifestyle, your daily routine, your home-work life, and your dreams for the future. Accessibility also adds value to property, specially if you want to resell in the future.
Grass is greener south of the metro
All this said, Rockwell Primaries brings the refreshing luxury of southern living to Sucat, Muntinlupa with East Bay Residences, a vibrant but distinctly laid-back neighborhood where the breeze blows softer, the landscape is greener, and everybody's everyday needs are within reach.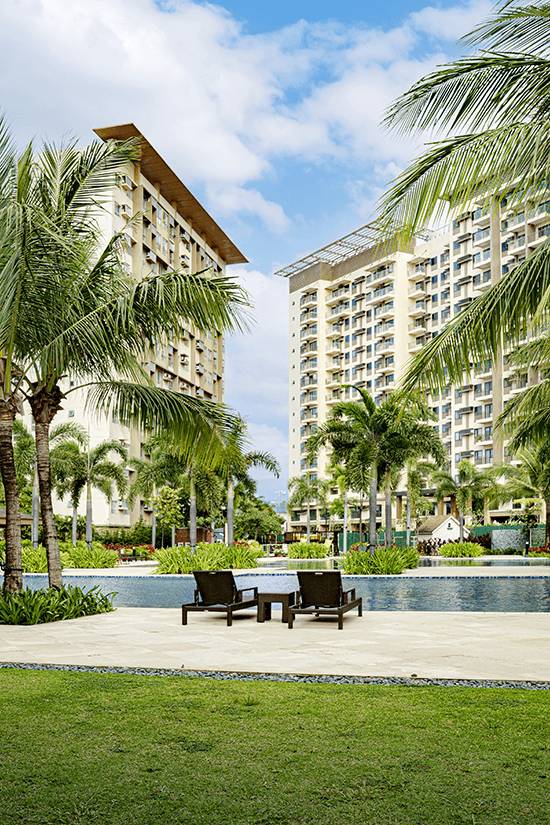 Located at KM21 East Service Road, Sucat, Muntinlupa City, East Bay Residences is Rockwell Primaries' first community south of the metro that's easily accessible from the airport via the Skyway, just 30 minutes away, and SLEX (South Luzon Expressway). It's also strategically located near major thoroughfares and highways that provide easy access to workspaces, the bustling central business districts of Alabang, Makati, and Bonifacio Global City (BGC), prominent schools, and retail hubs. Its ideal location allows residents to easily get to the North or go farther down South for quick out-of-town trips to popular destinations like Tagaytay, Cavite or Batangas.
East Bay Residences is truly a vision-come-true for Rockwell Primaries, a subsidiary of Rockwell Land which first began developing its flagship community in Makati with the vision of providing its residents with a holistic lifestyle in a secure, safe, and peaceful environment. A place where you can simply walk out the door and find yourself smack in the middle of the action or life's never-ending flow. Where you can probably walk to your neighborhood gym with-out breaking a sweat. Where you can stroll to your favorite coffee shop for your caffeine fix. Where the shopping mall is so near you can have your retail therapy every time you need it. Where the bank, the hospital, the church, your office or your children's school, and recreation/leisure facilities are just a few minutes' drive away. A transit-oriented home means less time spent on the road and more quality time spent with loved ones.
A laid-back neighborhood
East Bay Residences may well be your dream-come-true of a laid-back, relaxing, unhurried, friendly  neighborhood away from the madding, polluted city but close enough to all the conveniences/amenities of urban living. A home that offers a balance of relaxing, airy spaces and the proximity to key places around the city.
Now soaring in the southern skyline is the Fordham Tower, the first residential tower in the development, which is welcoming residents who can now move in and experience its conveniences. Fronting the property is the East Bay Retail Row with its curated service shops and restaurants like Starbucks Coffee, The Marketplace, Yakihodai Unlimited Japanese Grill, BDO, Pan de Manila, to mention a few. With all these — and more — just a few steps from your condo, southern living is absolutely a breeze.
East Bay features residential buildings that provide the luxury of space to move around and flourish in a healthy environment. In this pedestrian-friendly community, kids can play outside without their parents worrying. Here, residents feel secure, as though they were living in a gated village.
With the urban sprawl, city residents have lost all contact with nature. East Bay Residences brings back our love for the outdoors, with 60 percent of its property devoted to open spaces, refreshing green areas with ample room to explore and plant one's roots deep in the city. With more nature than architecture, this neighborhood sure feels a lot more like home.
More space to breathe
While city living can be hectic, East Bay Residences offers more space to breathe with the passive air cooling provided by its floating corridors.
Units ranging from one to three bedrooms allow for comfort and spacious cuts. Quality finishes in your condo deliver comfort and style, making your new home truly the home of your dreams.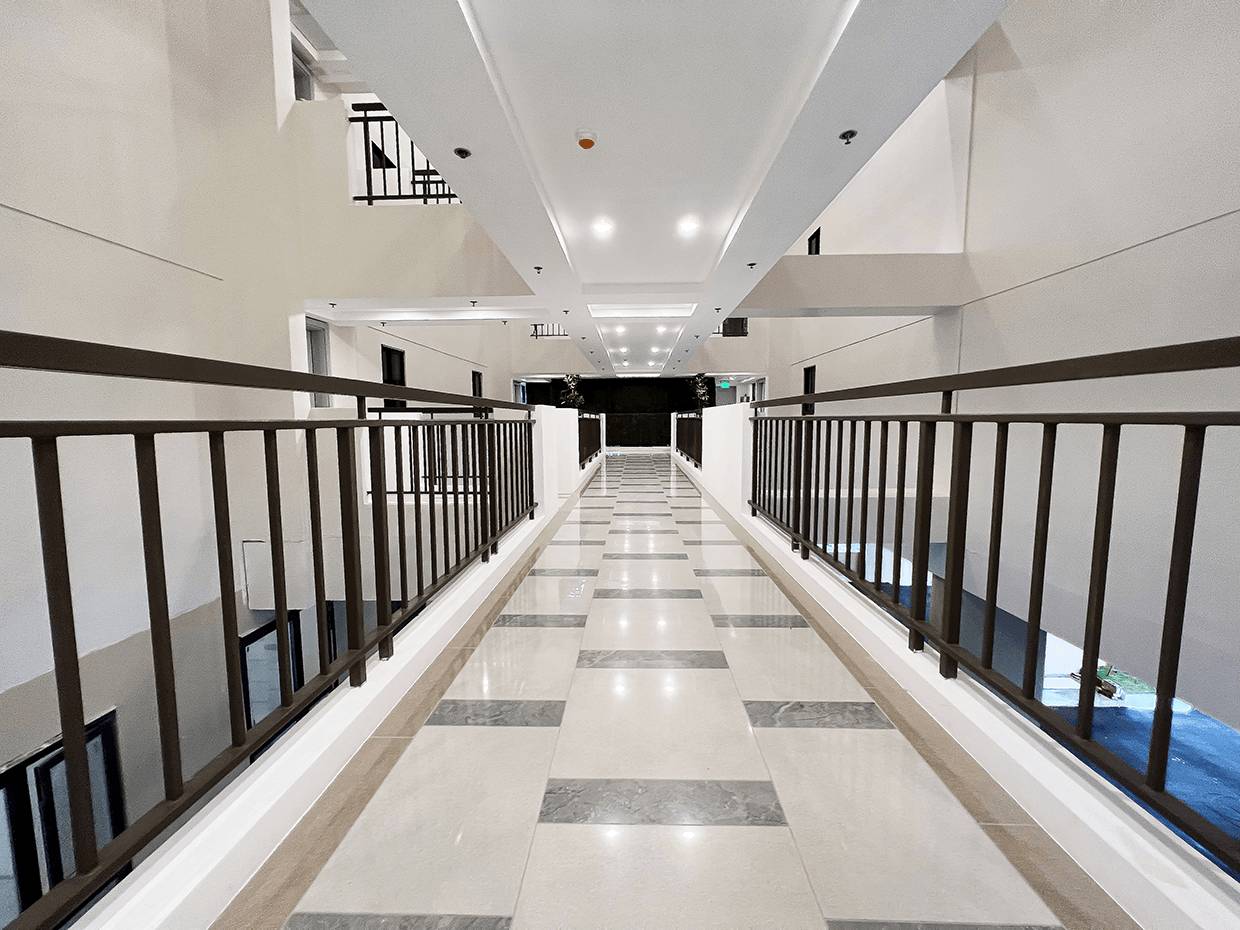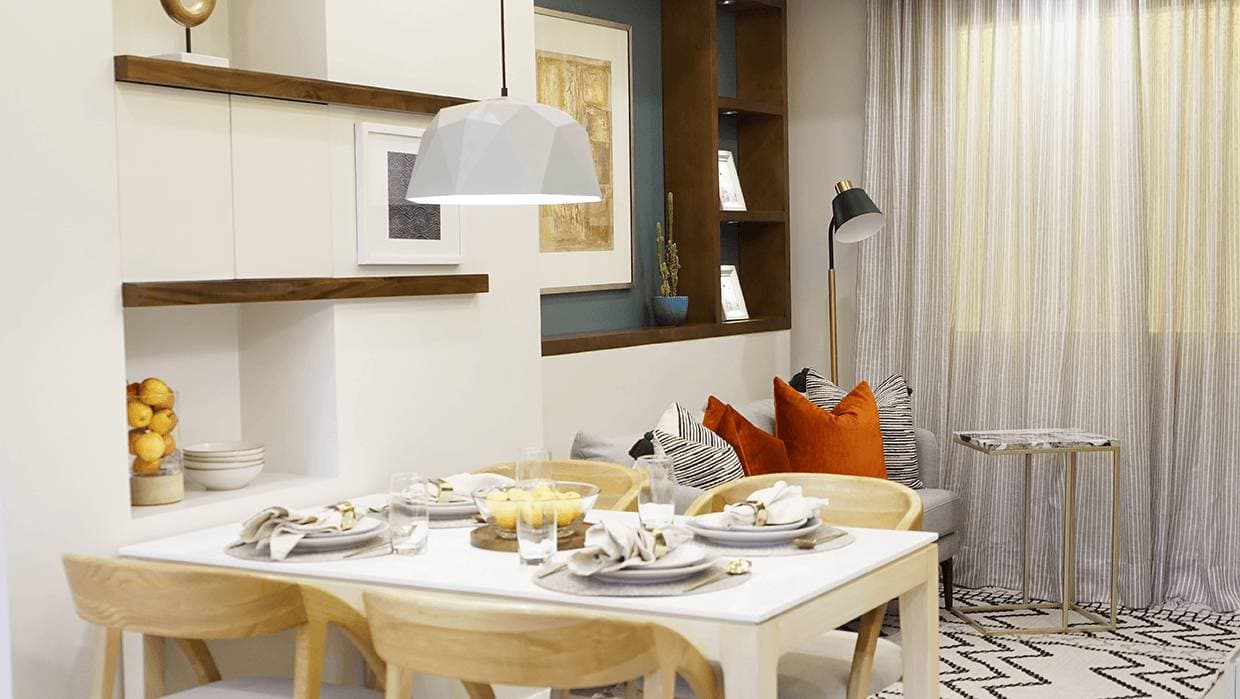 The property also boasts vast grounds complete with amenities for both leisure and well-being, adding value and convenience to residents' everyday life.
Among the indoor/outdoor condo amenities are a jogging trail, open lawn, barbecue pits, gazebo, playground, basketball court, clubhouse, function room, kiddie pool, swimming pool, and pool deck.
East Bay Residences boasts its signature after-sales service, ensuring worry-free living for its residents. Its properties (Fordham and Larsen, the retail row, and other amenities) are man-aged by Rockwell's Property and Estate Management teams that take care of the day-to-day upkeep of the whole development and the security of the community. Residents are ensured of 100-percent backup power and ample backup water supply in the common areas and condo units.
Residents can likewise have their units leased out by the in-house Leasing Team. With its exceptional service from end to end, from the launch to the final product, East Bay Residences aims to build a community that cares to elevate city living for its residents.
East Bay has most certainly taken all that's good about the south and created an exciting new community pulsating with energy. But at the end of yet another hectic day, you know you're coming home to your own sanctuary of calm and relaxation.
Article taken from: https://propertyreport.ph/news-and-events/2023/03/31/29462/coming-home-to-east-bay-residences-your-nearby-city-address-amid-nature/.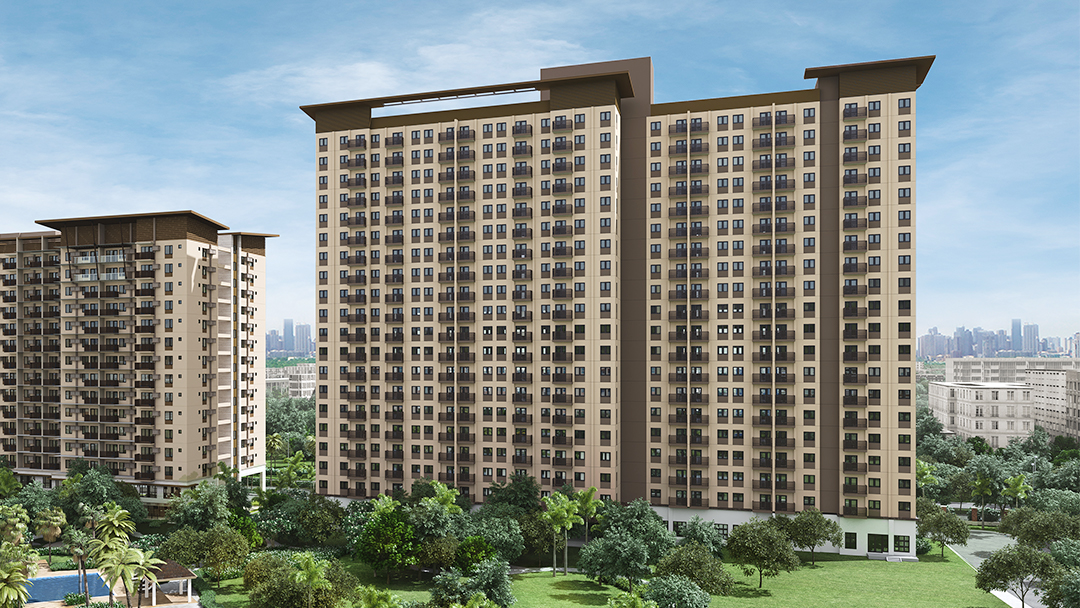 At home in East Bay Residences, A Rockwell Address in Sucat, Muntinlupa
When Rockwell Land first began developing its flagship community in Makati, it envisioned a neighborhood that provided its residents with a holistic lifestyle— spacious homes that were within reach of everyday needs and leisurely comforts. Soon, more people grew to learn about the Rockwell brand as it turned its vision into reality.
Ullyses Tulid first became aware of Rockwell because of the Power Plant Mall. "I was in college when the developer introduced the Power Plant Mall, and even then, it was already a dream to live in such a community," he shares.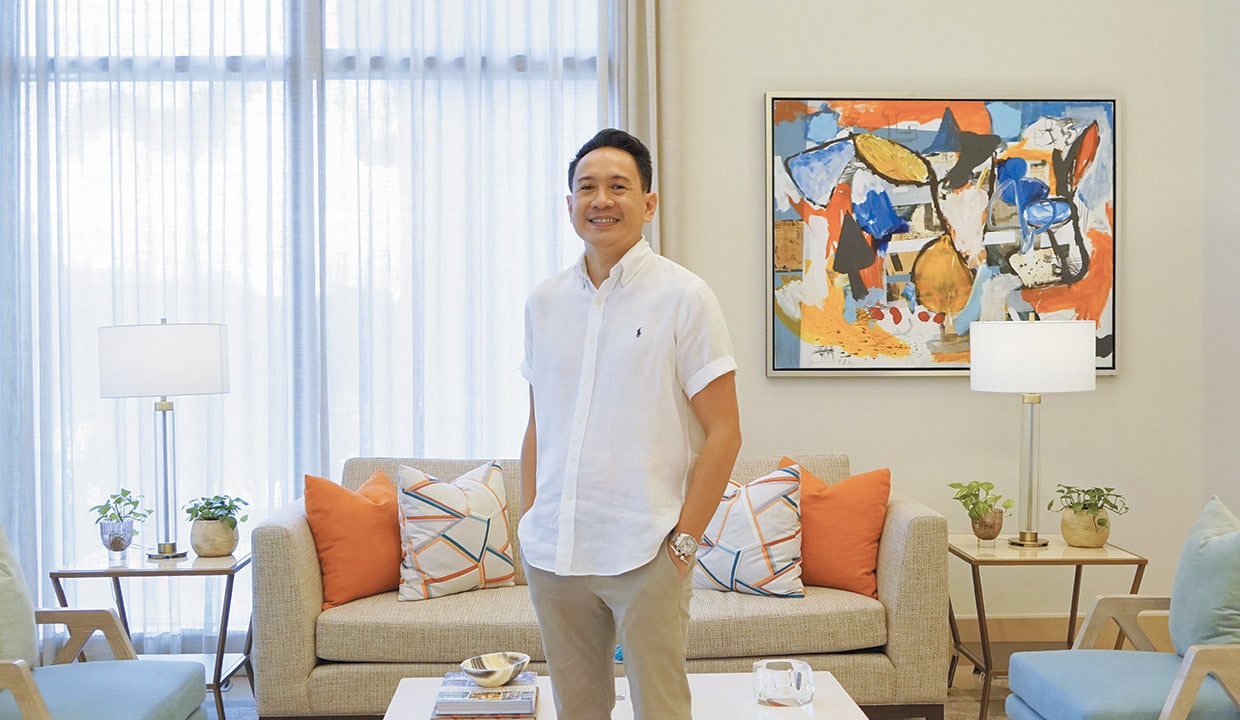 Years later, he would get himself a unit in Joya Lofts and Towers at Rockwell Center Makati, marking the first of his property investments with the brand. "After my stay in Joya, I knew for sure that as a developer, Rockwell meets all my needs," Ully reminisces. "I later invested in One Rockwell, and other projects outside Makati like The Grove [in Pasig] and 53 Benitez [in Quezon City]."
"Over the years I realized that as you age, you prefer a slower-paced lifestyle," says Ully. "This, coupled with the recent pandemic, made me look for wider and open spaces." It was for this reason that Ully moved to Laguna after his time in Makati. But with a business that regularly requires him to still be within the metro, he then sought a convenient address that catered to these needs.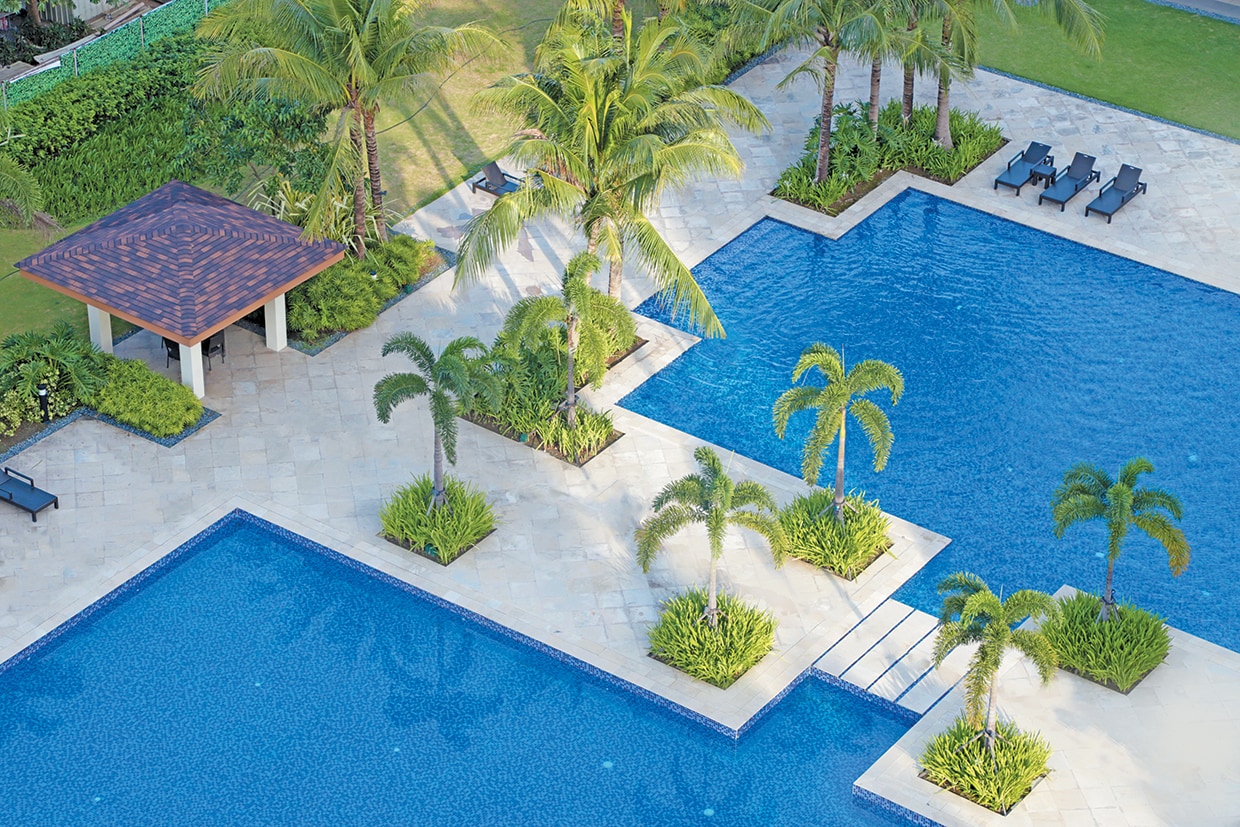 In Sucat, Muntinlupa City is East Bay Residences, a vibrant neighborhood developed by Rockwell Primaries. Here one will find The Fordham Tower, Rockwell's first residential tower in the development, which began welcoming residents this year. And among these residents is Ully himself, whose East Bay home adds to his Rockwell property portfolio.
"I found that The Fordham Tower at East Bay Residences catered to everything I was looking for in condo living. It's a low-density building with units that generally have bigger space to move around," says Ully. "I also appreciate how secure I feel here, especially in the evening, when the community feels so serene and secure, as though you were in a gated village."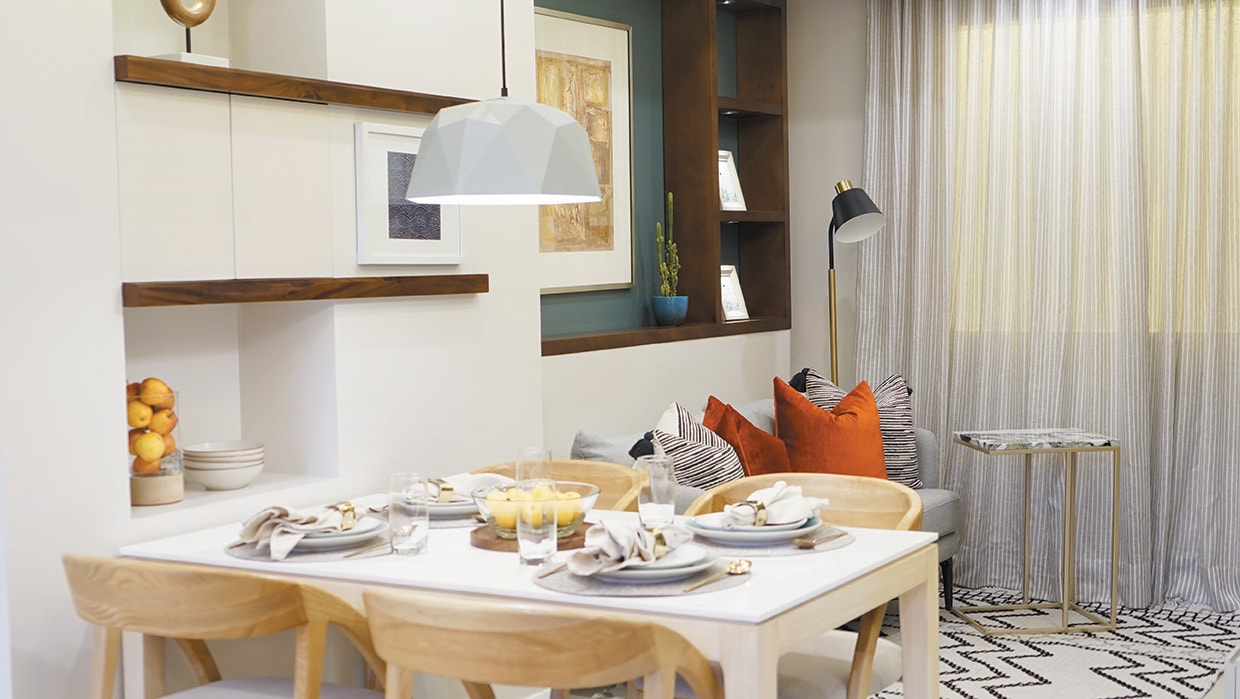 With 60 percent of the property dedicated to open spaces, East Bay likewise satisfies Ully's need for refreshing areas with plenty of room to breathe. "I truly enjoy the wide open spaces here the most, with the swimming pools and fitness gym in the middle of the property," he says. The East Bay Retail Row fronting the property also allows Ully to have easy access to his daily needs, a convenience he enjoys.
But most convenient of all is how Ully's East Bay address fits his work life. "Most of my clients are from Makati and BGC, and Laguna and Batangas. The fact that it is halfway to these places makes my normal route of work easier." With major roads and highways like SLEX, Skyway Stage 3, and CALAX accessible to its location in KM21 East Service Road, East Bay is truly an ideal home to easily reach both the north and south.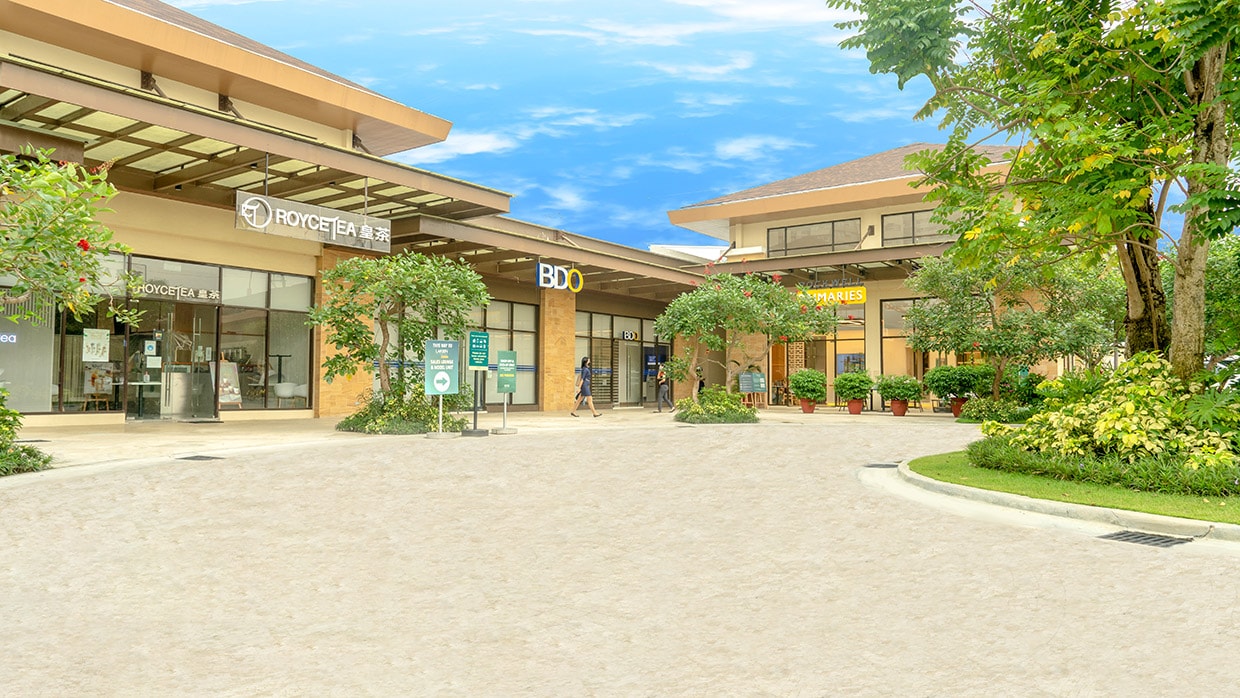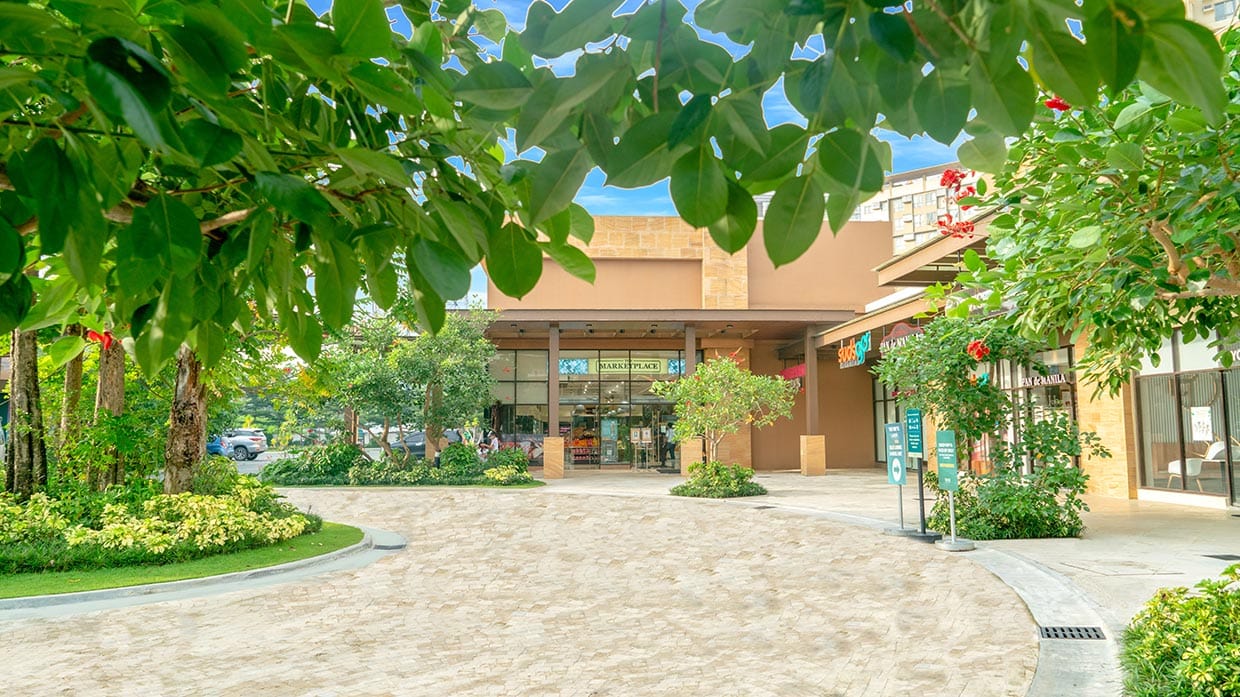 At East Bay Residences, Ully has found a home that suits his priorities today. With a balance of relaxing, airy spaces and the proximity to key places around the city, East Bay likewise bears the distinct qualities of a Rockwell community he has been accustomed to. As he puts it, "At this time, it really is the perfect address for me."
---