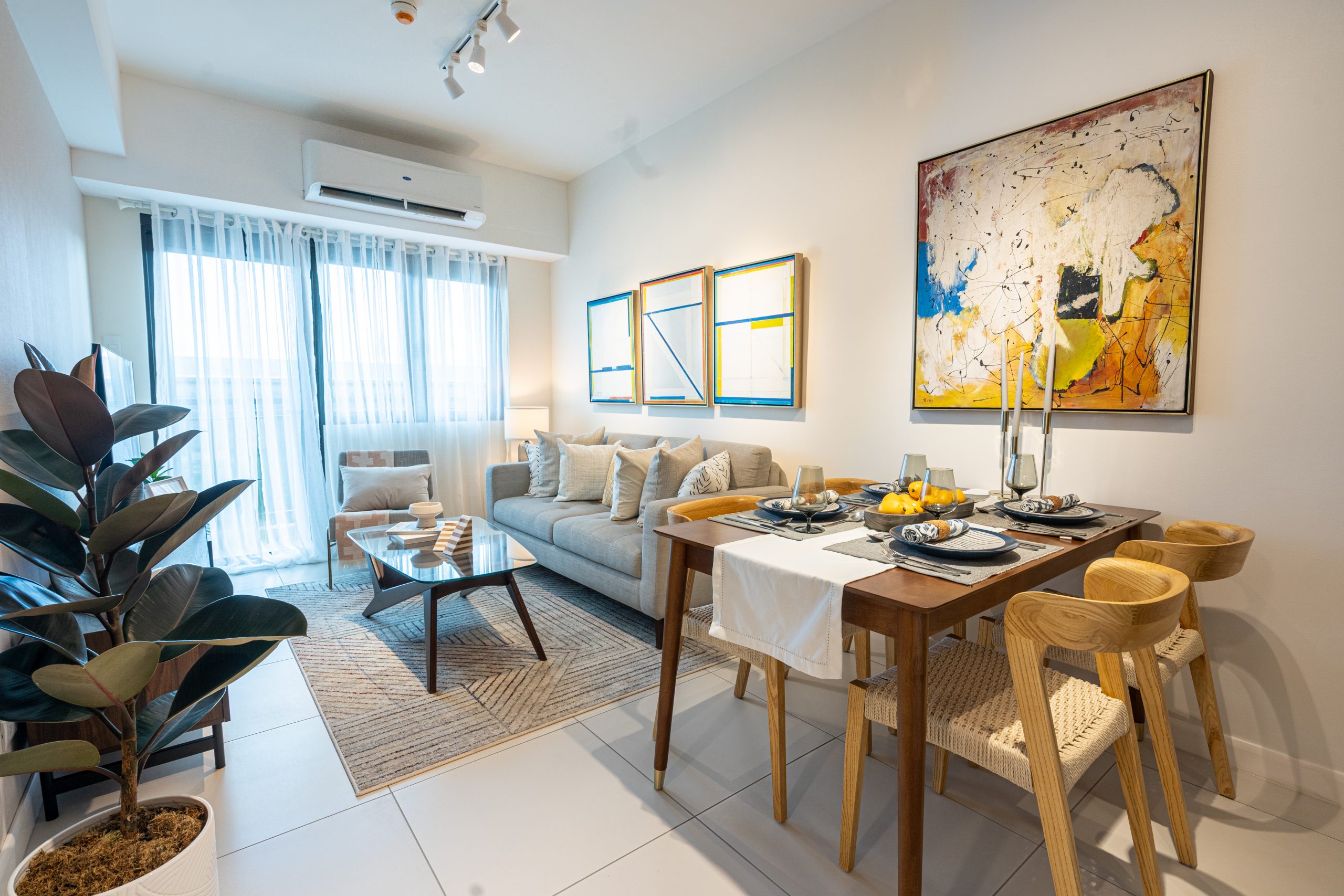 Immerse yourself in a state of airy bliss at East Bay Residences
Written by Amy R. Remo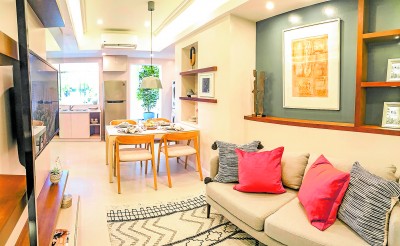 It's a distinct opportunity to indulge in contemporary city comforts amid serene settings.
Located near Alabang in Sucat, Muntinlupa City, East Bay Residences is a 7.2-ha community that lets you enjoy the many benefits of a relaxing suburban neighborhood in the quieter quarter of the metro, while allowing you to be near all the excitement and vibrancy of urban centers.
Everyday comforts
In this elevated address by Rockwell Primaries, convenience and tranquility are everyday comforts being enjoyed by residents including young professionals, starting families, and empty nesters, who also get to gain from being near commercial complexes, offices and business districts, as well as varied essential institutions such as schools and hospitals.
This is why it doesn't come as a surprise why many are choosing to find a home in a haven as East Bay Residences, which strikes the right balance between accessibility and exclusivity.
Case in point are Rockwell Primaries' two residential towers at East Bay, The Fordham Tower and The Larsen Tower, which offer well-planned living spaces that range from one-bedroom to three-bedroom units, with sizes that can go up to 107 sqm. Rising in a vibrant but distinctly laidback neighborhood, these two towers blend beautifully amid the wide open spaces, lush landscapes and tranquil settings with their elegant aesthetics and timeless architecture.
A touch of class
The Fordham Tower, for instance, features floating corridors that can readily add to the visual appeal and even value of East Bay Residences. How so? Besides the fact that floating corridors add a touch of elegance and sophistication to any structure, these can also enhance natural lighting and ventilation throughout the building. It thus promotes a healthier indoor environment and reduces need for artificial lighting during daytime. In particular, the floating corridors are equipped with air ventilation outlets that enable air to circulate within the corridors and to flow through the floors above. This passive cooling technology thus allows residents to enjoy the fresh air.
These floating corridors likewise allow you to enjoy unobstructed views of your lush surroundings, while affording increased privacy as these architectural features create a buffer zone through the open spaces between adjacent units. At the same time, it creates a sense of spaciousness as it serves as an extension of your living space, which you can use for varied purposes. In fact, these floating corridors can be designed in such a way that it will incorporate more greens and natural materials to foster a connection with the outdoors.
Beyond aesthetics, these floating corridors will enable you to immerse yourself in a state of airy bliss at East Bay Residences. And this is just one of the many features that can enhance the quality of life of residents of The Fordham Tower.
Achieving balance
Thoughtfully selected indoor and outdoor amenities will also help residents achieve balance in the midst of their frenzied urban lifestyles. With such features, residents are afforded an opportunity to relax, socialize, unwind or simply let loose at the end of a long and tiring day—without needing to go too far from their home. The Great Lawn, for instance offers an impressive sprawling area where residents get to commune with neighbors, take a leisurely stroll, or simply enjoy the vastness of the space along with the fresh air and the lushness of the gardens. With more nature than structure, East Bay Residences truly offers a well-deserved respite in a progressive city. Residents will also get to readily enjoy the swimming pools, jogging path, multi-purpose court, fitness gym, pool deck, barbecue area, gazebo, playground, clubhouse, and tree court—all of which will help create a more vibrant, more comfortable and more holistic living experience for them. Adding another level of convenience for the residents is the East Bay Retail Row, home to a curated array of service shops and restaurants such as Starbucks Coffee, Suds Go, The Marketplace, BDO, Lawson, Pan de Manila, and Prim and Pretty.
This upgraded city oasis that is East Bay Residences, indeed, has everything you need to thrive in today's times—including that famed signature Rockwell lifestyle that has become highly sought and aspirational among discerning buyers.
The few remaining ready-for-occupancy (RFO) units at The Fordham Tower will allow you to readily enjoy all the perks that come with living in a Rockwell community. The Larsen Tower, currently pre-selling, meanwhile has more available units and offers flexible payment terms that will make it easier for you to realize your Rockwell dream home today.
Now truly is the best time to explore the many unique opportunities that only East Bay Residences can offer.
For more information, please visit East Bay Residences on Facebook and on their website
Article taken from https://inqm.news/cpnr.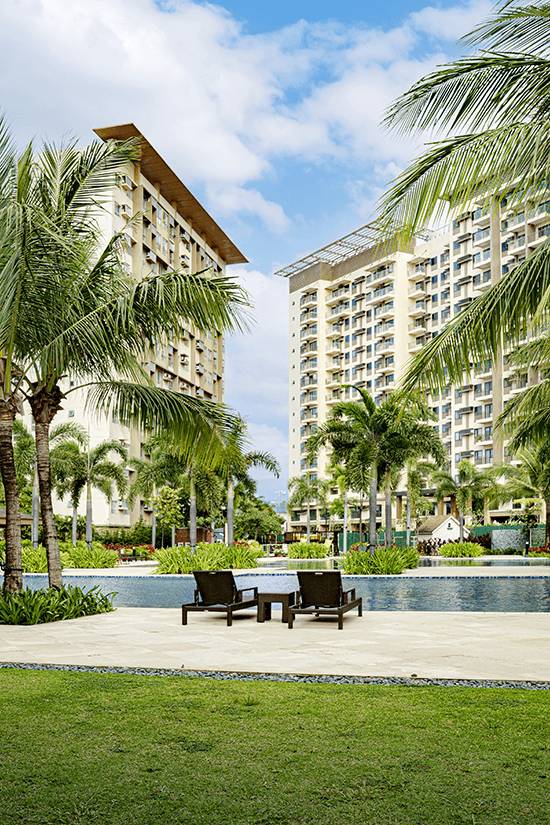 Coming home to East Bay Residences, your nearby city address amid nature
Written by: Ching M. Alano
There are three things that matter in property: Location, location, location! This oft-quoted, triple-word saying remains true to this day.
Buying a home? There is no question that accessibility and proximity/connectivity are important factors to consider, now more than ever, to keep up with the fast-paced world we live in. All this will determine your lifestyle, your daily routine, your home-work life, and your dreams for the future. Accessibility also adds value to property, specially if you want to resell in the future.
Grass is greener south of the metro
All this said, Rockwell Primaries brings the refreshing luxury of southern living to Sucat, Muntinlupa with East Bay Residences, a vibrant but distinctly laid-back neighborhood where the breeze blows softer, the landscape is greener, and everybody's everyday needs are within reach.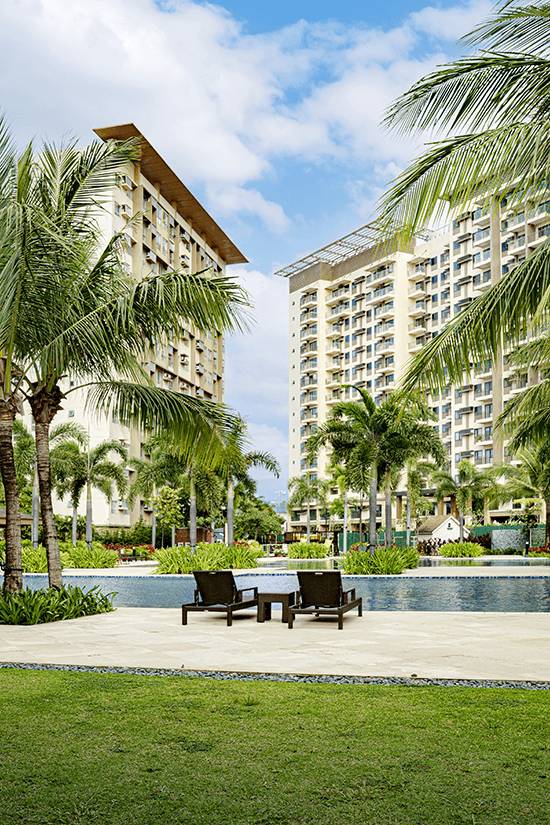 Located at KM21 East Service Road, Sucat, Muntinlupa City, East Bay Residences is Rockwell Primaries' first community south of the metro that's easily accessible from the airport via the Skyway, just 30 minutes away, and SLEX (South Luzon Expressway). It's also strategically located near major thoroughfares and highways that provide easy access to workspaces, the bustling central business districts of Alabang, Makati, and Bonifacio Global City (BGC), prominent schools, and retail hubs. Its ideal location allows residents to easily get to the North or go farther down South for quick out-of-town trips to popular destinations like Tagaytay, Cavite or Batangas.
East Bay Residences is truly a vision-come-true for Rockwell Primaries, a subsidiary of Rockwell Land which first began developing its flagship community in Makati with the vision of providing its residents with a holistic lifestyle in a secure, safe, and peaceful environment. A place where you can simply walk out the door and find yourself smack in the middle of the action or life's never-ending flow. Where you can probably walk to your neighborhood gym with-out breaking a sweat. Where you can stroll to your favorite coffee shop for your caffeine fix. Where the shopping mall is so near you can have your retail therapy every time you need it. Where the bank, the hospital, the church, your office or your children's school, and recreation/leisure facilities are just a few minutes' drive away. A transit-oriented home means less time spent on the road and more quality time spent with loved ones.
A laid-back neighborhood
East Bay Residences may well be your dream-come-true of a laid-back, relaxing, unhurried, friendly  neighborhood away from the madding, polluted city but close enough to all the conveniences/amenities of urban living. A home that offers a balance of relaxing, airy spaces and the proximity to key places around the city.
Now soaring in the southern skyline is the Fordham Tower, the first residential tower in the development, which is welcoming residents who can now move in and experience its conveniences. Fronting the property is the East Bay Retail Row with its curated service shops and restaurants like Starbucks Coffee, The Marketplace, Yakihodai Unlimited Japanese Grill, BDO, Pan de Manila, to mention a few. With all these — and more — just a few steps from your condo, southern living is absolutely a breeze.
East Bay features residential buildings that provide the luxury of space to move around and flourish in a healthy environment. In this pedestrian-friendly community, kids can play outside without their parents worrying. Here, residents feel secure, as though they were living in a gated village.
With the urban sprawl, city residents have lost all contact with nature. East Bay Residences brings back our love for the outdoors, with 60 percent of its property devoted to open spaces, refreshing green areas with ample room to explore and plant one's roots deep in the city. With more nature than architecture, this neighborhood sure feels a lot more like home.
More space to breathe
While city living can be hectic, East Bay Residences offers more space to breathe with the passive air cooling provided by its floating corridors.
Units ranging from one to three bedrooms allow for comfort and spacious cuts. Quality finishes in your condo deliver comfort and style, making your new home truly the home of your dreams.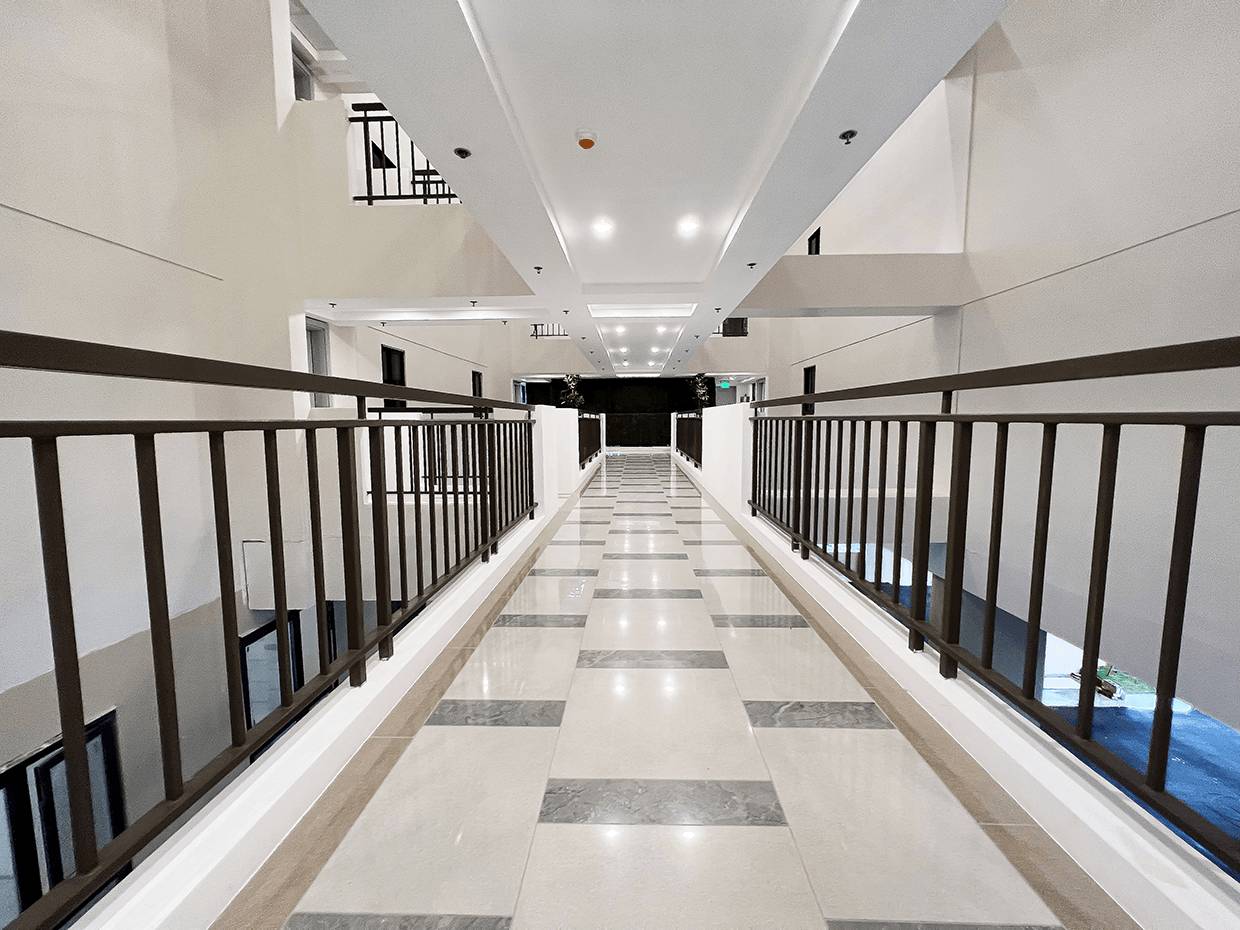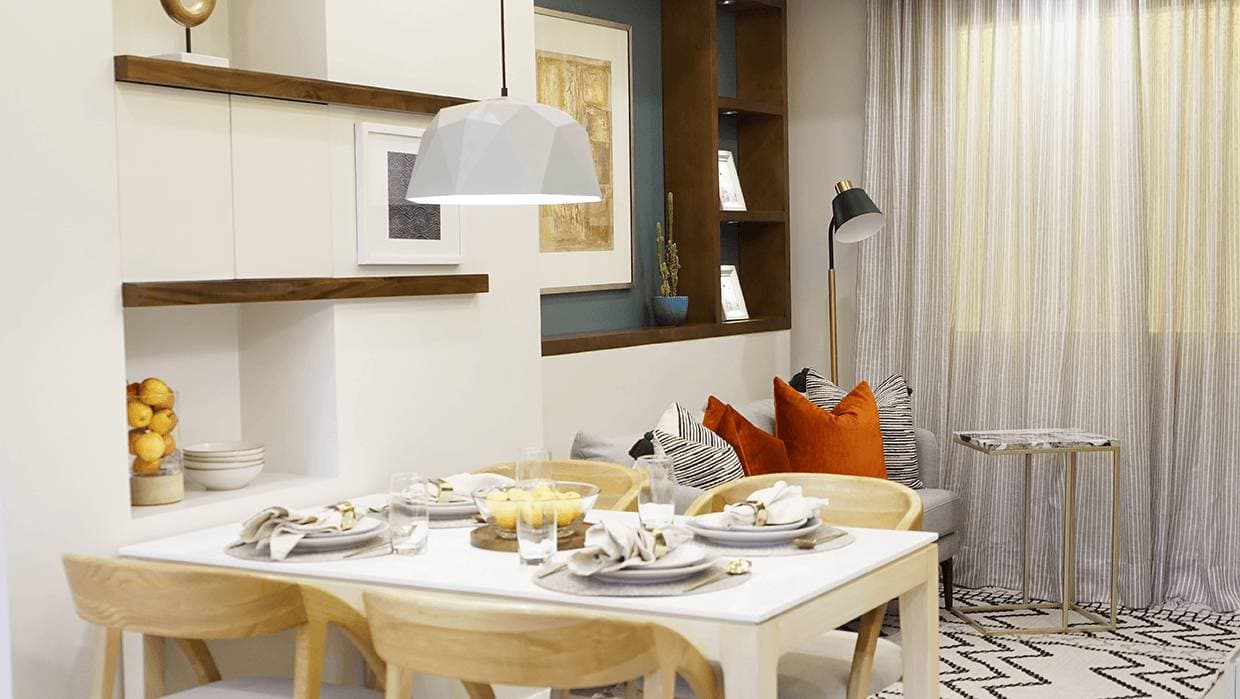 The property also boasts vast grounds complete with amenities for both leisure and well-being, adding value and convenience to residents' everyday life.
Among the indoor/outdoor condo amenities are a jogging trail, open lawn, barbecue pits, gazebo, playground, basketball court, clubhouse, function room, kiddie pool, swimming pool, and pool deck.
East Bay Residences boasts its signature after-sales service, ensuring worry-free living for its residents. Its properties (Fordham and Larsen, the retail row, and other amenities) are man-aged by Rockwell's Property and Estate Management teams that take care of the day-to-day upkeep of the whole development and the security of the community. Residents are ensured of 100-percent backup power and ample backup water supply in the common areas and condo units.
Residents can likewise have their units leased out by the in-house Leasing Team. With its exceptional service from end to end, from the launch to the final product, East Bay Residences aims to build a community that cares to elevate city living for its residents.
East Bay has most certainly taken all that's good about the south and created an exciting new community pulsating with energy. But at the end of yet another hectic day, you know you're coming home to your own sanctuary of calm and relaxation.
Article taken from: https://propertyreport.ph/news-and-events/2023/03/31/29462/coming-home-to-east-bay-residences-your-nearby-city-address-amid-nature/.