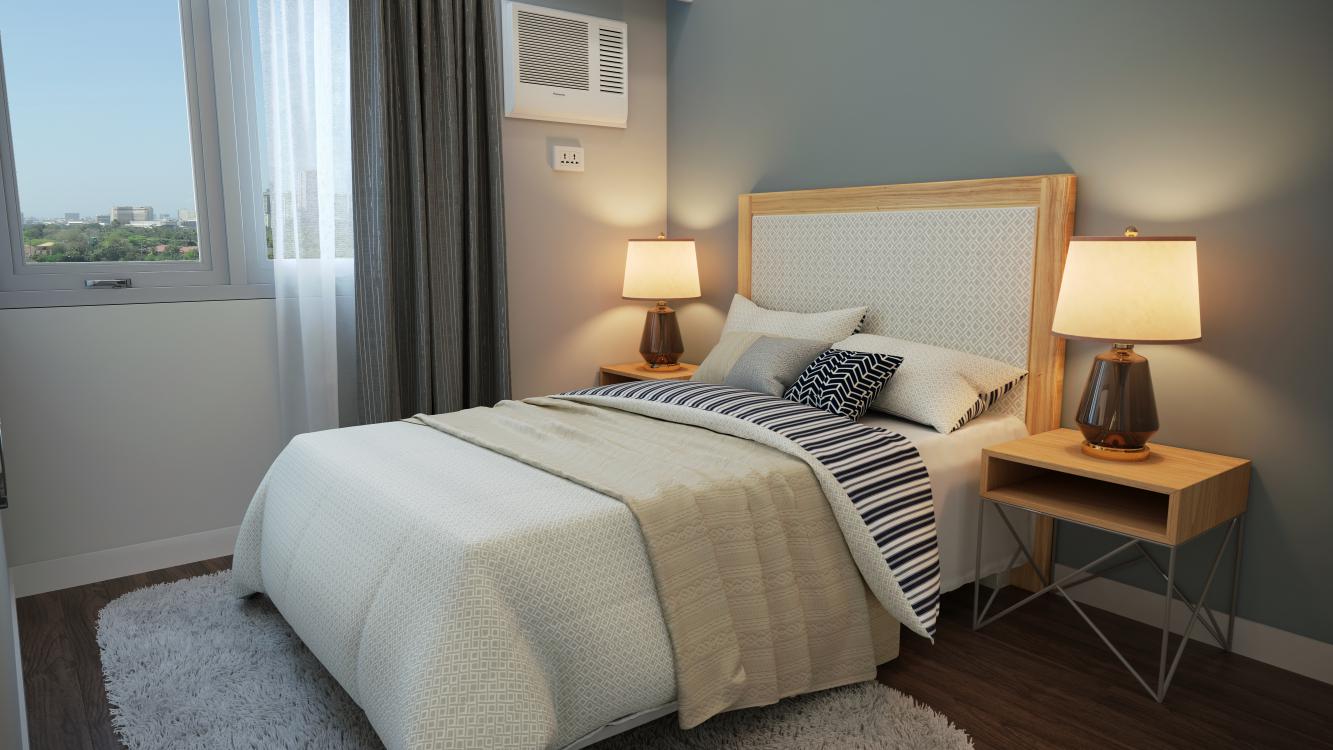 TWO BEDROOM PRIME
As the family grows, they need to  invest in homes with more space to accommodate every family member's needs.
Starting at Php 18,000 monthly, the two-bedroom prime come in wider cuts perfect for those who want to dedicate a space for their family's hobbies and interests. Its bedrooms are spacious enough for an activity area and a workspace in their rooms. It also comes with two bathrooms, a utility room, a storage room, and a balcony which are all essential to family living.
Allow your family to thrive at The Larsen Tower's two-bedroom prime units.
Price Range – ₱10.2M – ₱11.6M 
Size Range – 65 – 67 sqm