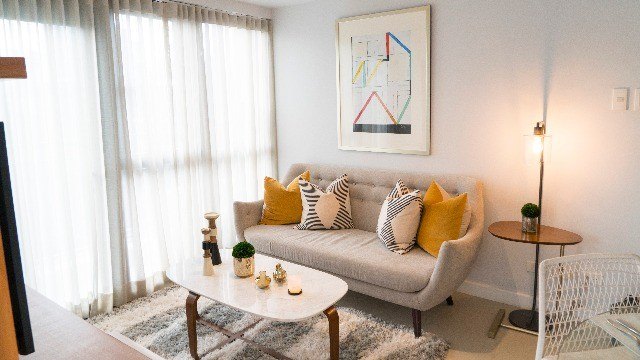 Exciting Themes and Concepts for Your Condo Floor Plans You Can Follow
A home represents who you are. It's your go-to after a long day and your sanctuary when you want to slow down. One of the many good things about home ownership is that you can design it in the way that would fit your lifestyle.
Read on for tips on how you can tailor fit your condo for your lifestyle. 
The Minimalist
Minimalism is about living with less. The minimalism ideals mean having and keeping things that make you happy.  People usually misunderstand minimalist living as a way of depriving ones' self. In a world where fast consumer goods thrive, it pays to be able to just have some things constant and can withstand the test of time.
The key to this is choosing furniture that would have multiple purposes so there would be no need to buy any other additional items in the near future.  Make sure the items you buy are sturdy, of good quality, and can be used for a long time. Multiple purpose items such as this convertible shelf, which you can switch up from time to time would also give you more space to enjoy other recreational activities like yoga or spending more time with your pets. 
 While the minimalist lifestyle embodies functionality above all, it does not preclude stylishness.
Remember, minimalism is frugal. If you're a new property owner, a tip is to also visit garage sales or join groups on social media where people sell or donate their unused items. You can also donate yours if something has lived off its course.
For color schemes, there is no need to stick with black, grey, and white. Pick whichever color theme as long as it works for you.
Play with color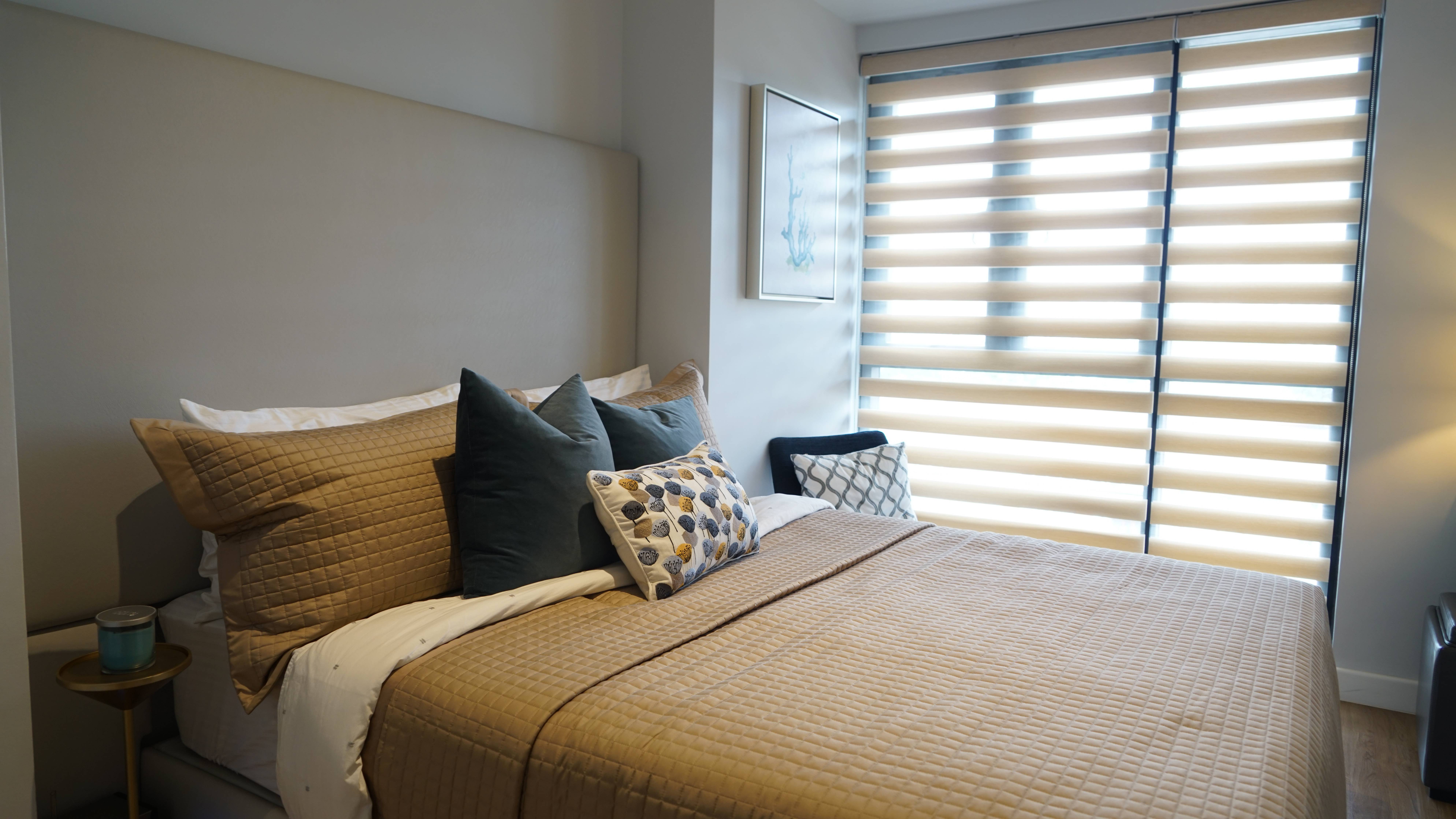 The colors of the rooms in your home are a direct reflection of your personality. While most of us may not spend a lot of time thinking about room color, it affects us every day. Room color can influence our moods and our thoughts. Color affects people in many ways, depending on age, gender, ethnic background, and climate. Certain colors (or groups of colors) tend to get a similar reaction from most people; the variations come from the shades or tones used. This is why it's so important to choose colors wisely. 
A good way to color your room is to do the 60-30-10 rule. Whilst not a theme per se, it is a simple and easy method for those who are not really experimentative when it comes to decorating.The 60-30-10 rule is a classy decor rule that helps create a palette for a space. You can use this in a specific room or your entire condo floor plan. To put it simply, you pick three colors that you think embodies who you are for your home. Each color exudes a certain mood. You can pick one that you want to always feel when you get home.
Red raises a room's energy level. Yellow captures the joy of sunshine and communicates happiness.  Blue is considered calming, relaxing and serene. Green is considered the most restful color for the eye. Combining the refreshing quality of blue and the cheerfulness of yellow, green is suited for almost any room in the space.
Purple, in its darkest values (eggplant, for example), is rich, dramatic and sophisticated. It is associated with luxury and creativity; it gives a scheme depth. Orange evokes excitement and enthusiasm, and is an energetic color. Neutrals (black, gray, white and brown) are basic to the decorator's tool kit. All-neutral schemes fall in and out of fashion, but their virtue lies in their flexibility: Add color to liven things up; subtract it to calm things down.
Pick any color and then you can use a color palette generator to mix it up.
The 60-30-10 rule runs on the idea that 60% is the overall color of the room– think background. This is the main defining color of the space.
30% is your support color. This is the secondary color in your space. You can use this as a basis for furniture shopping.
The last 10% is where you have some fun. This is your accent color which would both hone blend the room together or give it character. 
You can switch this color palette for each room in your condo floor plan if you want more variety yet still be on theme.
Book Haven
Show off your inner bookworm by having wall to wall bookshelves made. It would be an ample reason to drop by bookstores and brush up on your readings. If you don't have that many books yet, you can create a small side table or a book tower for your carefully selected tones. Also, add a small reading nook on your balcony or in the corner of your living space where you can sit on a big pillow, drink coffee, read a book, and get lost in another world in the comfort of your home.
Beach Vibe Living By the Beach Style living
Come home to the beach by turning your home into a paradise. Pick well worn wooden furniture as rugged as possible. Change your flooring to wood to keep with the theme. Hang up sea shells you've gotten over the years as decor and show off the different kinds of sand you've collected during  your trips. Hang your surfboard over your couch. Get a jar and write the names of the beaches as your own personal souvenir too.
Stay Classy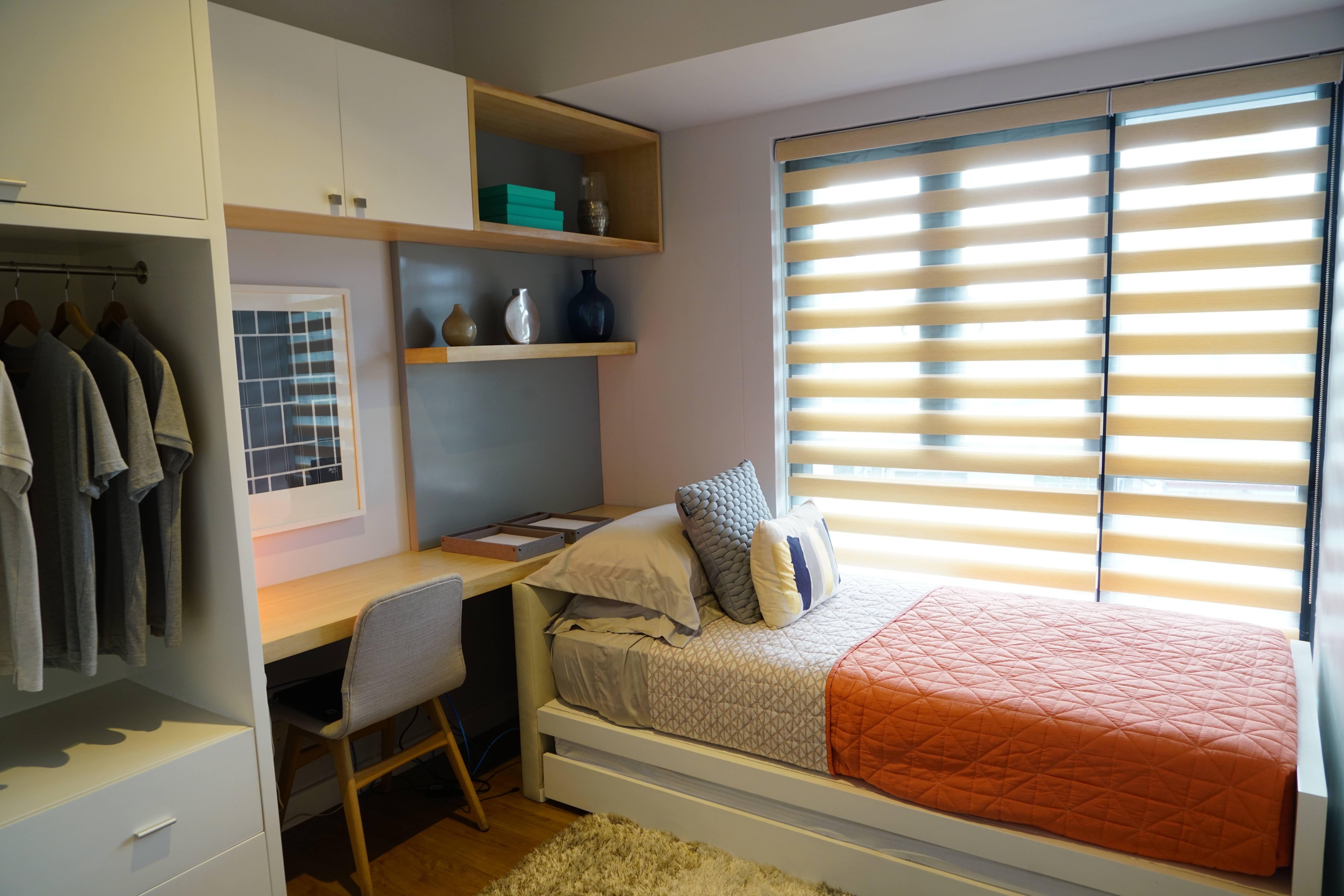 Embrace the finer things in life by going classy. Enjoy a calm interior by getting a chandelier and putting it above your dining table. Display your professional photos by adding a mini gallery. Alternatively, you could display art throughout your unit. You can also put in a  rug in the living room in order to add some texture and warmth to it. There's more than one way to make your unit look classy and sophisticated.
Flex your fandom
Embrace your inner fan by decorating your house with all of your fandom collections. Feel free to display your action figures and collections from your favorite fandoms and franchises. Purchase that full regalia of your favorite character to greet you when you get home. This space is yours. Embrace it.
When decorating your home, stick to what you like and what you enjoy. Don't limit yourself. A home is what you make of it and the feel you cultivate is what you take outside. Realize the potential of your creativity and go for it.
If you're looking to find a community that would help you feel more like yourself, The Vantage at Kapitolyo promises you a safe and comfortable place to be so through its versatile condo floor plans and more. 
That said, The Vantage at Kapitolyo by Rockwell Primaries is almost done and turnover is happening soon! Learn more by visiting the website or get your new home today by contacting us.