Have you ever visited a very beautiful house, but was afraid to touch anything because the place felt cold and intimidating? Did you carefully stepped into each area, worried that you might not be a welcome presence?
I have, and I've realized it's not my style. I like living spaces that look and feel warm, comfortable, and "lived in" – places where families and friends gather to eat, share stories, and have a great time.
We take a page from Rockwell Primaries' most coziest property yet, 53 Benitez, on things you can do to give your home a look that says:
"Welcome, and enjoy your stay."
1. Add furniture you could curl up in.
For me, the best sofa would be something that's beautiful to look at, and even more inviting to sit on. Make your home extra comfy by investing on pieces that encourage people to lounge and relax.
Tip: If you see a couch and could picture yourself sinking into its cushions, engrossed in a good book while sipping your favorite tea, go ahead and buy it!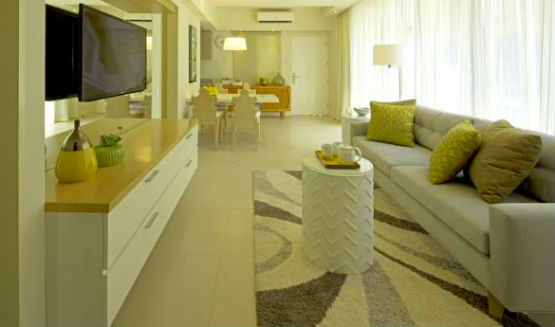 We can imagine lounging on that comfy couch for hours.


2. Don't be afraid to mix and match pieces.
Nothing looks more boring than a living room or bedroom that looks like it came straight out of a furniture store display. Add character and coziness to your living space by mixing furniture pieces from different styles.
Place that Buddha bust on top of that French-inspired side table and see how it goes. Mixing prints and patterns (stripes and florals, perhaps?) also adds visual interest.
Tip: Use your instincts. Decorate not according to what matches, but to what feels right to you.
3. Fill your home with things that spark happiness.
Maybe you have a collection of rocks, sea shells, or driftwood. Maybe there's an antique leather chair in your parent's house. Bring them all together and add textured throw pillows and a fluffy rug. Draping shawls over chairs can soften hard lines, making these look and feel more inviting and approachable.
Tip: A cozy home should have things you want to hold and cherish. It should always make you feel happy and relaxed.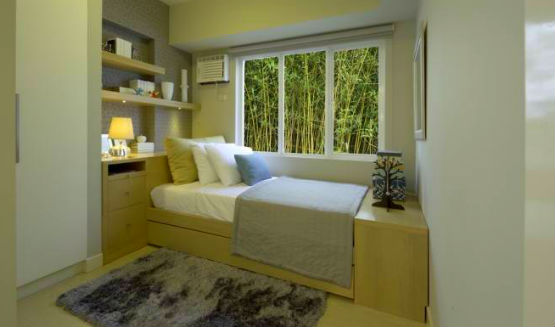 4. Play with colors.
Colors can make or break the mood of any living space. Warm colors like browns, oranges, and yellows make spaces feel cozier.
Tip: Add a bright artwork or painting a wall in a bold accent color like red will grab attention and encourage guests to linger and explore your home.
5. Never underestimate the power of well-thought out lighting.
Small light fixtures such as side table lamps make rooms look more intimate. And switching from white-colored light bulbs to yellow ones can make a huge difference.
Tip: Cut down on your Meralco bill and save money by using LED lights or CFLs.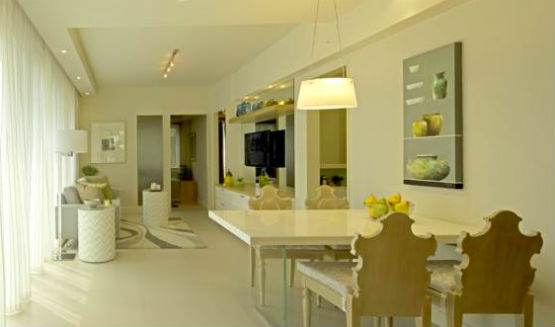 6. Bring in more plants.
Potted plants are very affordable and bring life to your home. What's more, plants like aloe vera, anthurium, orchids, and palms naturally remove pollutants such as carbon dioxide in the air – family members suffering from allergies or asthma can breathe a sigh of relief.
Tip: Consider the advantages and disadvantages of various plant containers. If you have time, you can create a DIY to save more money and showcase your artsy side.
7. Add a touch of your favorite scent.
Scent enhances a room's ambiance, and ambiance plays a big role in making your home feel cozy. Whether you're into scented candles, essential oils, or sprays, a home that smells great tempts people to stay longer.
Tip: Choose a scent that best fit the time of the day, an occasion, or your mood so you can appreciate the smell better.
8. Surround yourself with things you love.
Whether you love books, maps, framed photographs, Japanese robots, plates, or flowers, fill your living space with things that remind you of people and places that bring back happy memories. With a place like that, you'll feel like you truly belong, and that's ultimately what coziness is all about.